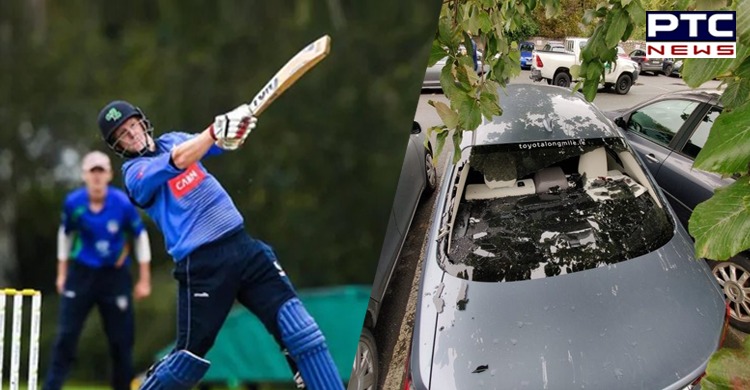 Ireland cricketer Kevin O'Brien who is known as a power-hitter batsman has added another feather to his list of feats —Smashing his own car with a six. Yes! You heard it right.

The incident took place during a match between Leinster Lightning and North West Warriors in Dublin. O'Brien was on his way to smashing another quick-fire century, when one of his sixes landed outside the ground and, unfortunately, smashed his own car parked outside. Later, he posted the pictures on Twitter to show the aftermath. O'Brien smashed 8 sixes. He played innings of 82 runs off just 37 balls.

In pictures, the ball had smashed the rear window on his grey Toyota Corolla Hybrid Sedan. The ball had hit a major portion of the rear screen. Ireland's cricket board also shared the images on their social handle.
Interestingly, Kevin O'Brien is also the brand ambassador of Toyota Motor. Likewise, the Toyota Motor took to Twitter and wrote: "Our SMASHING Brand Ambassador was straight into us here at Toyota Long Mile after his Man of the Match performance today for Leinster where one of his big hits managed to do this to his own back window!! Don't worry Kevin O Brien, we'll get it fixed up as good as new!!
https://twitter.com/KevinOBrien113/status/1299079705824501766?s=20
Also Read | Power couple Virat Kohli and Anushka Sharma expecting a baby in 2021
To this, Kevin replied: "Didn't need the air-con on the drive up to you lads. Unreal service once again. Never fails to disappoint. I'll park further away next time."
-PTC News