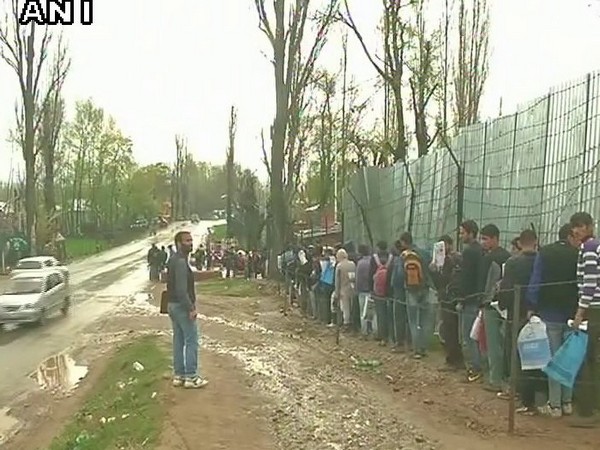 Baramulla (Jammu and Kashmir): A couple of days after Prime Minister Narendra Modi urged the Kashmiri youth to shun the path of terrorism, over 19000 youth applied for the Army recruitment rally in Jammu and Kashmir's Baramulla district, out of which 3000 appeared.
The recruitment process was carried out to appoint soldiers, clerks, tradesmen and others. The students, who have passed their Class X and Class XII examination, can participate in this recruitment drive.
Addressing a public rally in Jammu and Kashmir's Udhampur, Prime Minister Modi had asked the Kashmiri youth to choose tourism and not terrorism to help the state scale new heights of progress.
Earlier on March 21, over 4000 youth from Baramulla and Kupwara districts took part in an Army recruitment rally.
— ANI