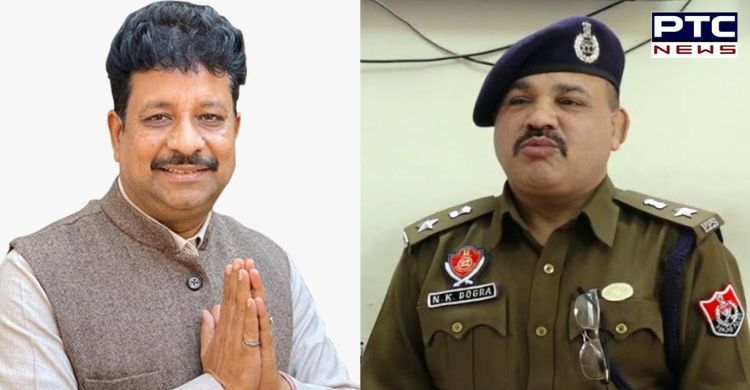 Jalandhar, September 22: Amid the minor argument between Jalandhar DCP Naresh Dogra and MLA Raman Arora over a fight with shopkeeper, DCP Naresh Dogra has been booked under Section 307 and SC Act in the case.

Notably, a fight broke between DCP Naresh Dogra and MLA Raman Arora on Wednesday late night during the agreement of shopkeepers in Shastri Nagar market.
Also Read | Covid-19: India logs 4,510 new cases in last 24 hours
Under the pressure of Aam Aadmi Party government, Jalandhar police booked DCP Naresh Dogra.
In the meantime, to end the mutual dispute between the two, supporters of MLA and DCP Dogra gathered in an office in Central Town, Jalandhar.
During a called meeting by officer, Naresh Dogra had been alleged for assaulting and for stating some cast-indicative words.
Also Read: AAP orders VB to probe against Congress leader Rana KP Singh: Sources
Meanwhile, Deputy Commissioner of Police (DCP) Naresh Dogra is already in for trouble as a Hoshiarpur court has summoned him and his son to face trial in a three-year-old hotel brawl case. Both are facing attempt-to-murder charges and have been summoned on November 15.
-PTC News