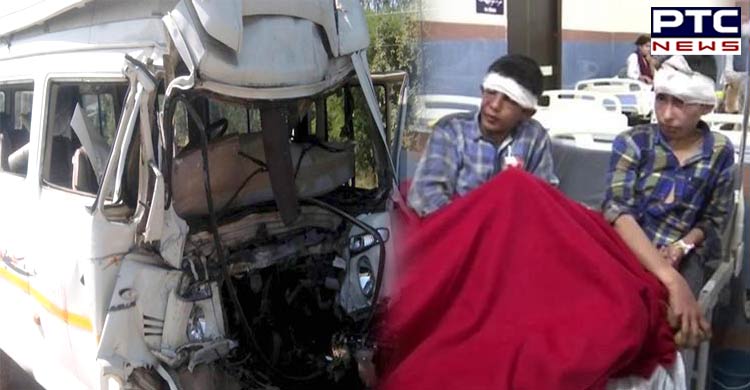 Jammu and Kashmir: At least 7 people dead and 25 injured after a bus rolled down a gorge in Dehra Ki Gali in Rajouri district, on Sunday. The seven people killed included a child and a couple. As per reports, it was a private vehicle which skidded off a road and rolled down a gorge in Dehra Ki Gali in Jammu and Kashmir's Rajouri district.
https://twitter.com/ANI/status/1165671130830528512
According to the sources, the people were en route the prominent shrine of Sharda Sharief, when the bus fell into the 800-meter-deep gorge at about 1.30 pm on Sunday. As per reports, the bus driver lost control while making a curve. Meanwhile, the police rushed the spot and taken the injured people to the hospital. Among the injured people, eleven critically injured were referred to the Government Medical College (GMC) Hospital in Jammu for treatment.
Jammu and Kashmir: Stone pelters Killed Truck Driver, Accused Arrested
A truck driver Noor Mohammed resident of Zradipora Urnhall Bhijbhera was hit by stone was thrown from a lane at Bhijbhera this evening. The stone pelters pelted stones on the Truck number JK03 F 2540 taking it as an SF vehicle. The stone pierced the pane & injured driver in the head. He was rushed to nearby Bhijbhera hospital where he was referred to SKIMS Soura. He, however, succumbed to his Injuries & was declared brought dead. The stone pelter has been identified and arrested.
-PTC News