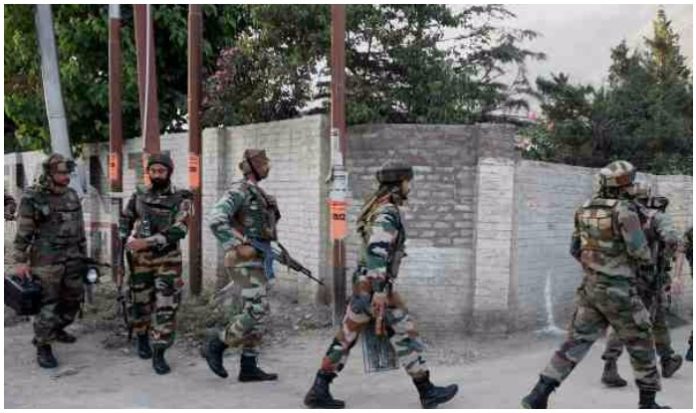 Jammu and Kashmir: At least one terrorist killed in an encounter in the Uri sector of Baramulla in Jammu and Kashmir, here on Saturday. In a major encounter, an exchange of fire broke out between the security forces and the terrorists in Boniyar area of Uri sector in Baramulla in Jammu and Kashmir. Meanwhile, a militant has been encountered and some ammunition has been recovered from the site of encounter. The identity and the affiliation of the deceased are yet to be identified.
#UPDATE Boniyar encounter (J&K): Body of one terrorist recovered, identity yet to be ascertained. Operation has concluded. https://t.co/rZBg1MjOos

— ANI (@ANI) June 22, 2019
The encounter took place after the local police and Rashtriya Rifles personnel launched a joint operation against the group of militants in the Keshwan area. Likewise, Kashmir Police on Wednesday claimed that they have recovered an improvised explosive device in Shopian District of Jammu and Kasmir, in an order to foil a major terror planning. As per the sources the security forces received a tip of militants escaped in the valley to which they launched a search operation.
Also Read: Encounter breaks out in Anantnag
The Uri sector of the North Kashmir has been under the infiltration and witnessing the terrorist activities for a long time. Earlier in 2016, the militant group Jaish-e-Mohammed attacked the base of Indian Army which was the biggest attack in Kashmir to which Indian Army conducted the Surgical Strike. Likewise, the massive attack followed by Uri took place in Pulwama on February 14, 2019, in which 40 CRPF soldiers lost the lives, to which Indian Army retaliated with the IAF Air Strike in Balakot sector of Pakistan.
-PTC News