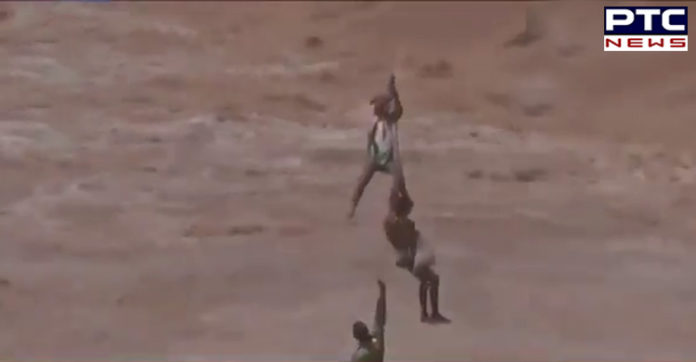 The Indian Air Force airlifted two men stranded in an overflowing Tawi river in Jammu and Kashmir, on Monday. The men were rescued from a bridge which was under-construction over the Tawi river, which flows through Jammu. The Indian Air Force launched the rescue operation on Monday after four men were caught in an overflowing Tawi river. The heavy rainfall led to the sudden increase in the Tawi river's flow which led to the men stranded in the river.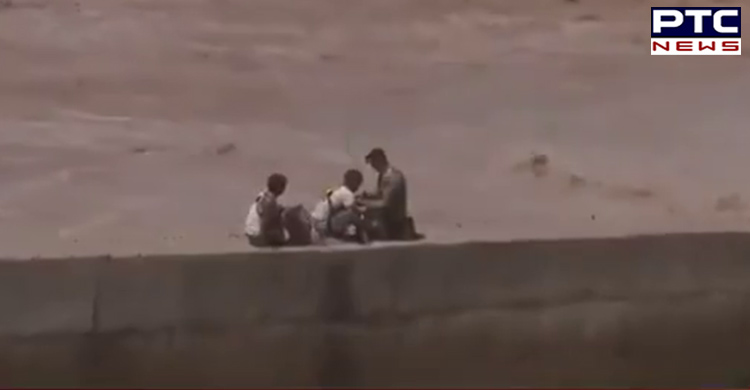 Likewise, a helicopter was pressed into the rescue operation to rescue the men. Two of the men were managed to cross the river and reach the banks, however, two of them were unable to reach the banks of the river and hence, they stood at the pillars of the bridge which was under-construction over the Tawi river. Afterward, the Indian Air Force Chopper reached the spot and a jawan tied both the men with the rope and asked the chopper to fly.
Also, Read Punjab: Water enters houses and floods streets in Ludhiana amid heavy rainfall, see photos
Afterward, the chopper flew away and rescued the men who were stranded over the Tawi river, where there was no land visible nearby. There was just water and water everywhere, but the Indian Air Force managed to rescue both of them.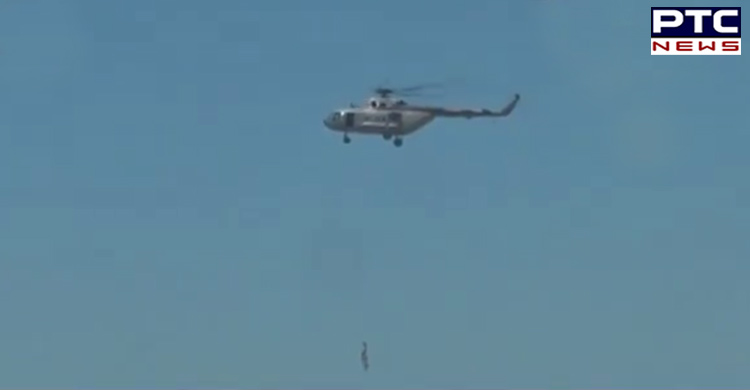 Meanwhile, Sandeep Singh, IAF Chief Operations Officer Jammu said, "We received information at 12 pm that some people needed to be rescued, likewise, by 12:29 pm helicopter was here. Our Garud Commandos went down and put a hook on fishermen, 4 people were rescued in a short span of time, the operation was successful.
-PTC News