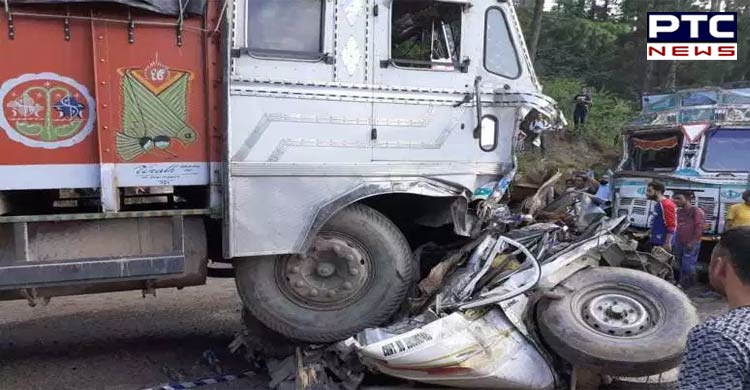 In a major accident, two persons have died on Sunday in a road accident at Champa Batote, in Jammu and Kashmir. The Tata Mobile Van, JK14C- 6824 was en route Ramban from Batote. The van was trying to overtake a truck, the van got trapped into two truck, coming from the opposite direction. The driver and his companion died on the spot.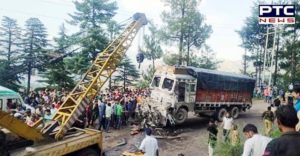 The deceased have been identified as Usman Farooq, 23, son of Farooq Ahmed Lone of Rakhjarog Batote and Basarat Ahmed, 25, son of Khursheed Ahmed of Gumul Doda. As per reports, the drivers of the two trucks fled away from the spot, however, one of the drivers has been arrested.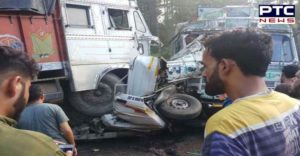 Also, Read Chandigarh: Nepalese Woman found hanging from a tree in a park
Meanwhile, the traffic on Nashri-Batote-Kishtwar Road erupted till the vans retrieved the dead bodies from the Tata Mobile Van which is almost trashed. Also, the deceased bodies have been handed over to the kins by the police. Prior to the situation, the police have registered a case and have started further investigation.
-PTC News