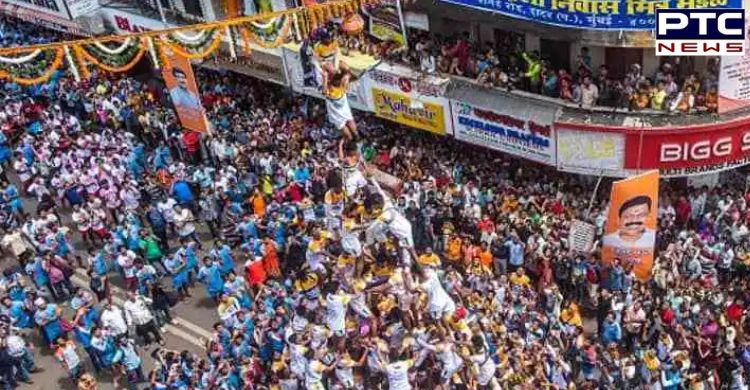 Mumbai (Maharashtra), August 20: More than 150 people from 'Govinda Pathaks' were injured while participating in building human pyramids during Dahi Handi celebrations as part of the Janmashtami in Mumbai, officials informed on Saturday.

"153 Govinda Pathaks were injured while building a human pyramid, out of which 130 people were treated and discharged, 23 people are still admitted and they are undergoing treatment," Brihanmumbai Municipal Corporation (BMC) officials said adding that the injured were shifted to hospitals across the city on an urgent basis.
Meanwhile, at least 64 members of the "Govinda Pathaks" were injured during Dahi Handi celebrations in Thane too, according to officials.
"In Thane district, on the day of Dahi Handi festival, around 64 people from Govinda Pathaks were injured after building a human pyramid. There were injuries reported of several people falling on the road from a bike," officials added.
Earlier on Friday, at least 111 persons were injured from mishaps in Mumbai during the celebration, according to the BMC.
Also Read | Cloudburst hits Uttarakhand's Dehradun, SDRF swings into action
"No untoward incident has been reported," BMC added.
The festival of Janmashtami is celebrated on a large scale in Thane and several Dahi Handi competitions take place over there. A huge crowd also gathered to see the Dahi Handi competitions across the city.
Janmashtami was celebrated across the country on Friday. Temples were seen lit with colourful lights, and chants of "Jai Shree Krishna" could be heard echoing throughout many cities and towns. Devotees also flocked to the Lord Krishna temple in Mathura and around the country to take part in the Janmashtami midnight celebrations.
Janmashtami is a Hindu festival commemorating the birth of Lord Krishna. Lord Krishna, an avatar of Lord Vishnu, was born on the eighth day of the month of Bhadra, according to the Hindu calendar.
Also Read | Flash floods near Vaishno Devi temple, movement of devotees halted
-PTC News