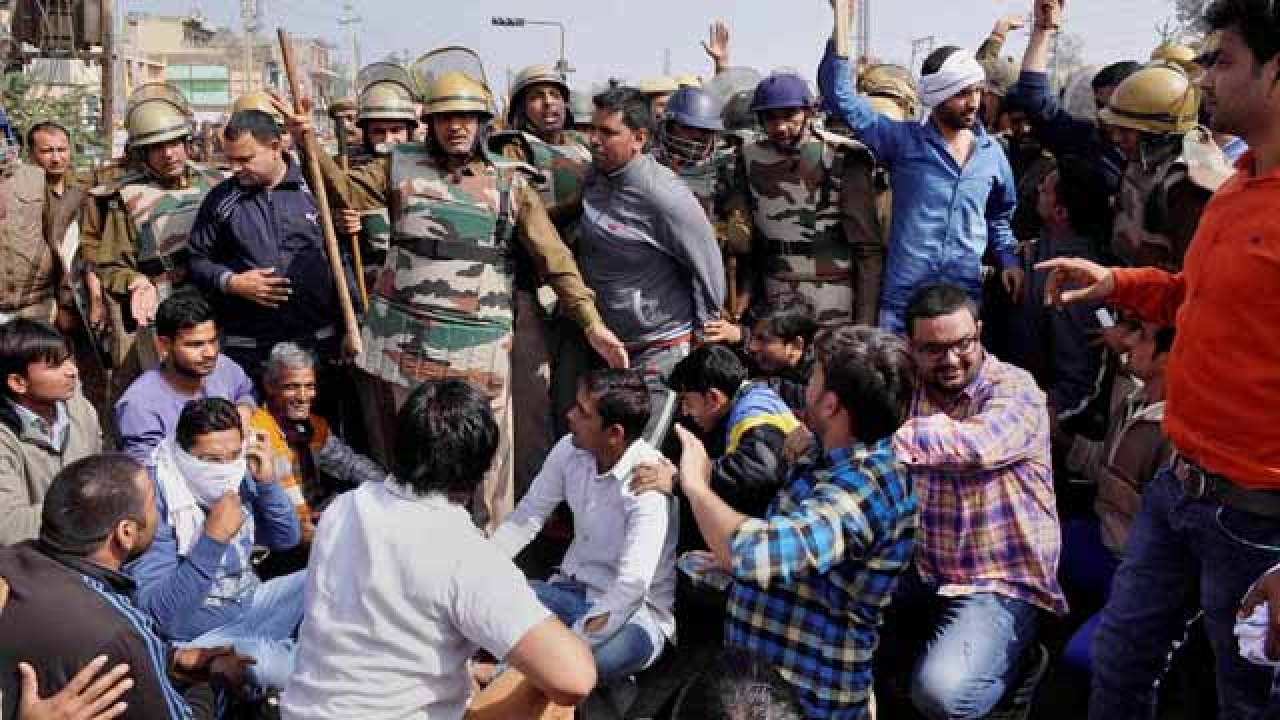 Chandigarh, Dec 29-  The All India Jat Aarakshan Sangarsh Samiti, which has been spearheading an agitation demanding reservation for Jats, said that it would decide in February its course of action next year in support of their various demands.
A decision will be taken on February 18, which the Jat body has decided to observe as "Balidan Divas" (Day of Sacrifice) .
"What shape the stir in future will have will be decided on the day when 'Balidan Divas' is observed," AIJASS national president Yashpal Malik told  reporters here on Friday.
Replying to a question, he said the stir will be peaceful.
When asked that over 30 lives were lost in the stir in February last year in Haryana after it turned violent, Malik said the Jats were a peace loving community, but added there was a conspiracy by some elements to spoil the state's peace and brotherhood.
He said the 'balidaan divas' is observed in memory of members of the Jat community who lost their lives during the agitations which were held from September 13, 2010 till March 20, 2017.
Malik said that the AIJASS would hold rallies in all the Jat-dominated districts of 15 states in the country in the memory of 29 members of the community who lost their lives during the agitations. PTI