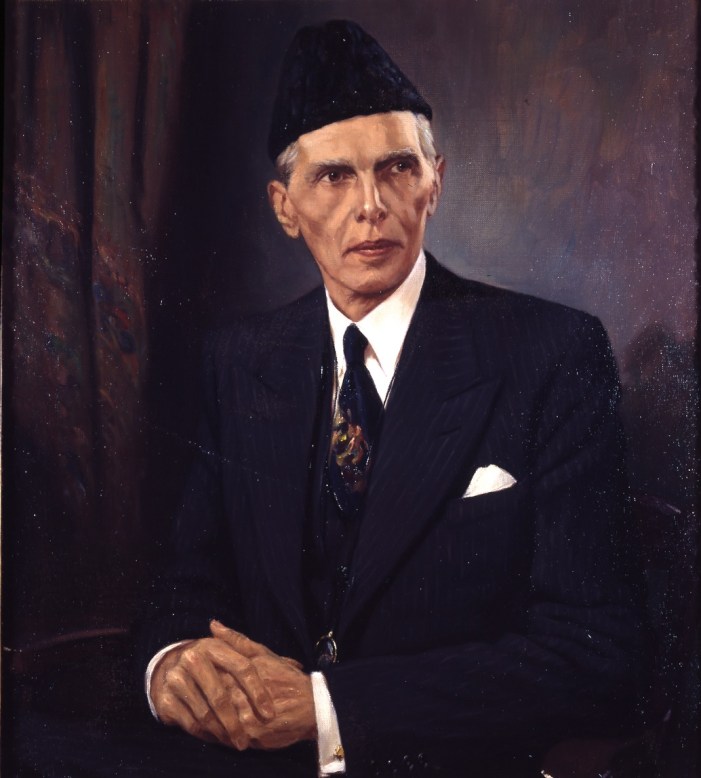 A BJP MP has asked Aligarh Muslim University to explain why it displays a portrait of Muhammad Ali Jinnah, triggering a row days after a student sought permission to hold an RSS shakha on its premises.
The Congress termed the MP's demand a "diversionary tactic" of the BJP to avoid issues which impact common people.
In a letter written to Vice Chancellor Tariq Mansoor yesterday, Aligarh MP Satish Gautam objected to the Pakistan founder's picture on the walls of the AMU student union office.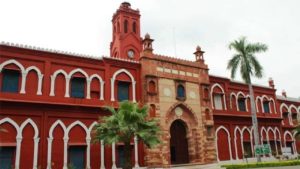 AMU spokesman Shafey Kidwai tuesday defended the portrait, apparently hanging there for decades, saying that Jinnah was a founder member of the University Court and granted life membership of the student union.
"Traditionally, photographs of all life members are placed on the walls of the student union," he said.
"Jinnah was also accorded life membership of the AMUSU in 1938. He was the founder member of the University Court in 1920 and also a donor," the spokesman said.
"He was granted membership before the demand of Pakistan had been raised by the Muslim League," he said.
The spokesman said no national leader had raised any objection to the photo even after Independence. These included Mahatma Gandhi, Maulana Azad, Sarvepalli Radhakrishnan, C Rajagopalachari, Rajendra Prasad and Jawaharlal Nehru.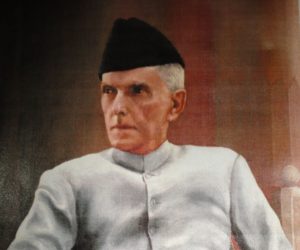 Shafey said AMU student union has a long tradition of granting life membership to prominent people in politics, social and educational fields.
Their photographs were a part of the rich heritage of undivided India and no one ever thought of raising this issue before, he said.
"The first recorded life membership by the student union was the one granted to Mahatma Gandhi on October 29, 1920," he said.
This was followed by a long list of luminaries including Rajagopalachari, Nehru, Sarojini Naidu, C V Raman and British writer E M Forster, he said.
Asked about Gautam's letter on Jinnah's portrait, Congress spokesperson Sushmita Dev said it was a diversionary tactic as development, women's security and health services for children were not on the BJP's agenda.
"This is yet another diversionary tactic to divert the minds of the people from real issues to polarising issues, rather than address those that impact the common man of India," she said.
Last week, the AMU Vice Chancellor also received a letter from an "RSS activist" Amir Rasheed seeking his permission to organise a Rashtriya Swayamsevak Sangh `shakha' on the campus.
Kidwai said, "The University is not considering any proposal for allowing any camp or shakha organised by any political party."
The RSS, however, says it is not a political organisation.
"We have a tradition of not allowing political parties to put up their candidates either for contesting the Students' Union polls or the Teachers' Association elections," the AMU spokesman said.
He said AMU had "no intention" of allowing any "direct intervention" of political parties inside the campus.
"The AMU was not under any sort of pressure from any government agency," he added.
He said the student union enjoyed a certain autonomy within the legal framework of the University's constitution as enshrined by an Act of Parliament.
"No vice chancellor or governing body has ever tried to infringe upon such rights and hence, while we may have different views from the student union on many matters, the AMU authorities have always tried to avoid directly intervening in their matters," he added. PTI