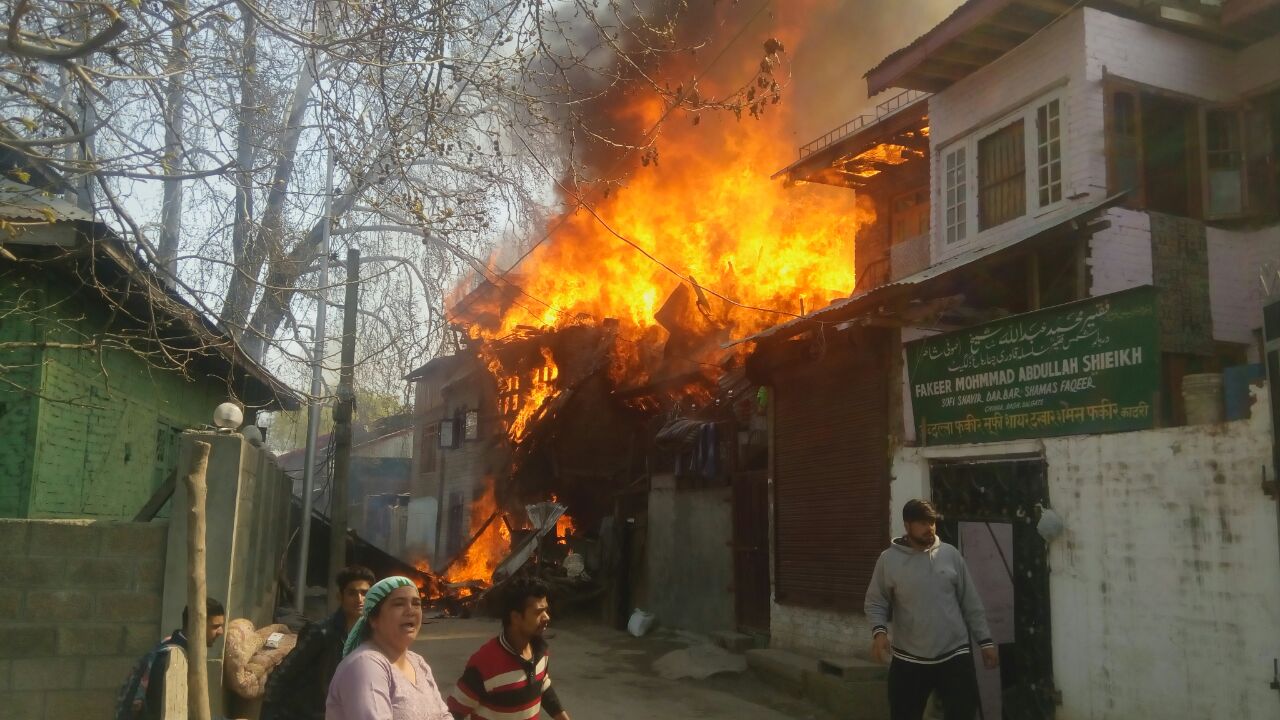 Srinagar: Two commercial buildings and four residential houses were gutted in a blaze in Kupwara district's Awoora of Jammu and Kashmir, officials said on Tuesday.
The fire broke out in one of the commercial buildings late on Monday night and quickly spread to the adjacent building before engulfing four residential houses, an official of the Fire and Emergency Services said.
He said fire tenders were rushed to the spot to put out the fire.
As many as 24 shops were destroyed in the fire before the blaze was brought under control after several hours' firefighting.
A bank branch was also gutted in the fire incident, he said, adding the cause of the fire was being ascertained. There was no report of anyone suffering injuries in the fire, he said.
— PTI