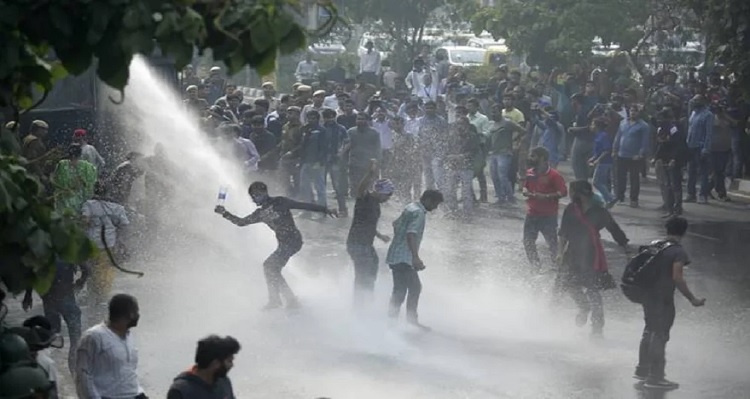 The Delhi Police on Monday resorted to water cannons to disperse the students of the Jawaharlal Nehru University, who were protesting against the anti-student policies. As per reports, hundreds of students staged protest outside the JNU campus over the recent fee hike and changes in the new hostel manual, including the dress code and curfew timings.
Meanwhile, the students were chanting the anti-admin slogans near convocation venue where Vice-President M Venkaiah Naidu was attending the ceremony. The JNU students union has been on strike for the last two weeks against the new hostel manual. As per the students, the manual has provisions for the fee hike, curfew timings and dress code restrictions.
https://www.ptcnews.tv/delhi-police-raids-9-locations-in-delhi-after-red-alert-over-jem-terror-strikes/
The students also claimed that they will finish the strike, after the new hostel manual has been withdrawn. Now, the Delhi police have taken JNUSU office bearers to meet the VC to discuss the manual, which includes the anti-student provisions.
-PTC News