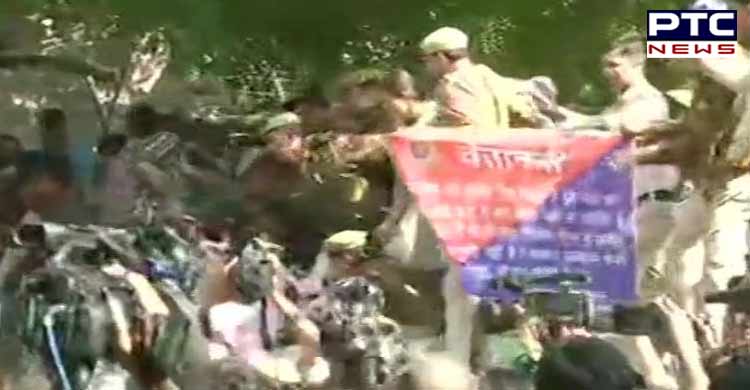 Delhi Police on Monday stopped Jawaharlal Nehru University (JNU) students at Ber Sarai road, not allowing them to march ahead towards Parliament. JNUSU started its march to Parliament from the university campus even after imposition of Section 144 around JNU. The Authorities imposed prohibitory orders under Section 144 in and outside Jawaharlal Nehru University as students decided to take out a protest march against the proposed hostel fee hike.
Meanwhile, the Human Resource Development (HRD) ministry on Monday appointed a high power committee for discussion with students and administration for peaceful resolution of all issues.
https://www.ptcnews.tv/pseb-class-8-10-12-date-sheet-2020-date-and-time-confirmed-punjab/
In the wake of a protest march to Parliament by the JNU Students' Union, heavy police deployment was made outside the university's campus on Monday. The march comes on the first day of the winter session of the Parliament, which will end on December 13.
The protest against the hike in hostel fee is going on for the past three weeks. The Jawaharlal Nehru University (JNU) administration on last Wednesday announced a partial rollback of the hike. To this, the union termed the decision as 'eyewash'.
-PTC News