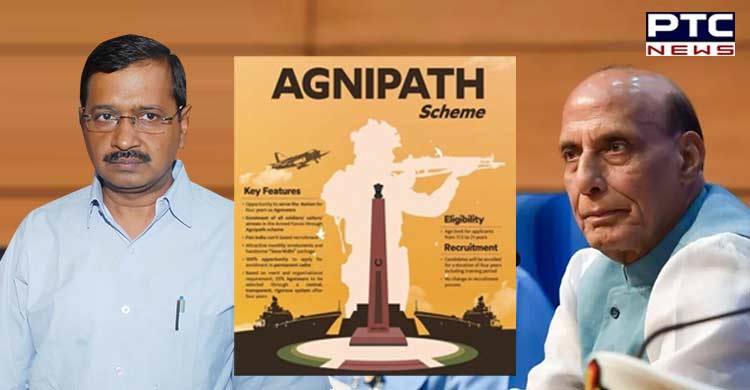 New Delhi [India], June 24: As the controversy over Agnipath scheme still continues and many people and political leaders are still against the centre's new scheme, Delhi Chief Minister Arvind Kejriwal on Friday termed the new Agnipath recruitment scheme as "harmful for youth and country" and asked the Centre to review the scheme.

While addressing the media, Kejriwal said, "Agnipath scheme is harmful for our youth and country as after four years of service, they will be called ex-servicemen and will not get any pension... I think the Central government should review it."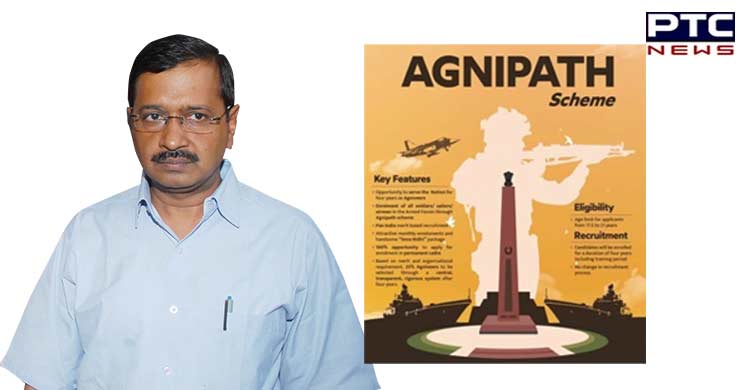 Also Read: India to roll out e-Passports for citizens to make international travel safe, easy  
Kejriwal also appealed to the Centre to give the youth a chance to "serve the country for the whole life and not only for four years".
Kejriwal also tweeted in Hindi, "The central government's new scheme in army recruitment is being opposed everywhere in the country. Young people are very angry. Their demands are just right. The Army is the pride of our country, our youth want to give their whole life to the country, don't keep their dreams tied in 4 years."
"Appeal to the Central Government- Youth should be given a chance to serve the country for the whole life, not 4 years. Those who were overage due to lack of recruitment in the army for the last two years, should also be given a chance," Kejriwal further added.
Meanwhile, Lt Gen Anil Puri, Additional Secretary, Department of Military Affair also stated that, "By going to the streets, they are only wasting their time, they should spend this time to get themselves physically ready."
The Centre had launched the Agnipath Scheme on June 14, following which the protests erupted in parts of the country.
Also Read: Who is Abdul Rehman Makki? Why are China and Pakistan protecting a terrorist?
Meanwhile, several state governments like Assam, Uttar Pradesh, Madhya Pradesh, Haryana, Arunachal Pradesh, Uttarakhand and Karnataka have announced to give Agniveers priority in state government jobs.
-PTC News