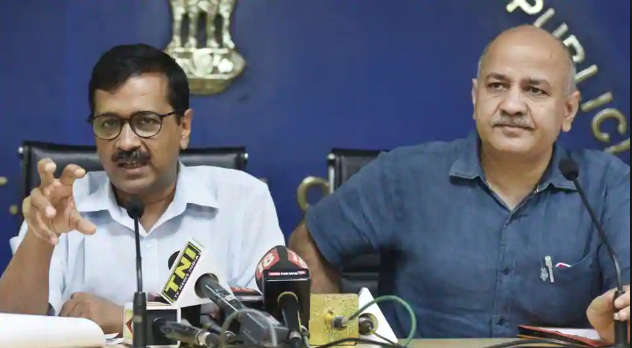 Kejriwal, Sisodia 'kingpins of criminal conspiracy': Charge sheet
Delhi chief minister Arvind Kejriwal and deputy chief minister Manish Sisodia were the "kingpins" of a "criminal conspiracy" that led to an assault on chief secretary Anshu Prakash at the CM's official residence on February 19, as per a charge sheet filed by police.
The charge sheet blames Kejriwal and Sisodia for calling Prakash to the meeting "deceitfully", and with "criminal intent", to "pressurise" him.
Additional chief metropolitan magistrate Samar Vishal directed Kejriwal, Sisodia and 11 other Aam Aadmi Party (AAP) legislators will be present in court on October 25. However, the AAP denies the allegations.
The 1,300-page document charges the 13 AAP leaders for offences, including criminal conspiracy, assaulting a public servant, threatening to cause death or grievous injury, and wrongful confinement, among other sections. The most stringent of the sections – section 506(2) – carries a maximum punishment of seven years in prison.
On Tuesday, AAP's chief spokesperson Saurabh Bhardwaj alleged that police registered the case to malign the Delhi government.
On the Delhi Police calling the two top AAP leaders the "kingpins" of the attack, Congress leader Haroon Yusuf said the party has been "involved in criminality since its inception" and the charge sheet is a testimony of the fact. Ravinder Gupta, general secretary of the Bharatiya Janata Party (BJP) in Delhi, said the charge sheet has exposed AAP completely. "Whatever police have said in the charge sheet about them is already known," he said.
-PTC News