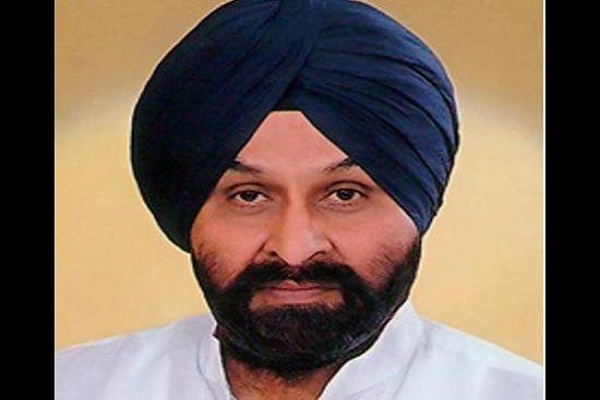 Khaira, Mann are self seekers, opportunists, says Mahesh Inder Singh Grewal
Sacked leader of the Aam Aadmi Party(AAP)  Sukhpal Khaira has been issuing contradictory statement  simultaneously on the probable alliance of AAP with the Congress and he  needs to dispel confusion resulting from his self "double speak' during the last fortnight.
Incidently, former convener AAP Bhagwant Mann. who at present is opposed to Khaira, too is chip of the same block and both change their political stance every minute.
Lambasting diametrically opposed stances of Khaira and Mann at different times in recent past, former Akali minister Mahesh Inder Singh Grewal said in a statement today that Khaira was keen to have alliance at all India level with the Congress when the subject cropped in the party meeting in Delhi last month on July 27. Being an opportunist, Khaira is hoping that the alliance would win the next assembly elections and he would be appropriately accommodated by the Gandhi family.
Mr. Grewal pointed out that it was the Congress party which launched Khaira in Punjab politics and till date he remains loyal to the Gandhi family and has no compassion for the riot victim of Delhi and was always defending overtly and covertly the Gandhi family.
Today,  Khaira stands exposed for lying to the people of the state and misleading the electorate by portraying himself as champion of Sikh cause and autonomy for Punjab. This is a nexus between him and the Gandhi family to find space in the ensuing parliamentary elections. His heart had been with the Congress all through even though he shifted to AAP as he had voted for the Congress nominee in the presidential elections.
The Akali leader stated that duplicity of Khaira was evident when Khaira  dithered on taking any stance on alliance with Congress and had adopted a policy of "wait and watch" and was committed to go with the party high command on the issue.
Unfortunately for him, the party removed him as leader of AAP legislative party and he lost his coveted position as leader of opposition and attached paraphernalia which forced him to change colours like chameleon, said  Grewal adding that Khaira would jump to the Congress camps as and when it would be comfortable for him.
Alleging that Khaira has always pursued opportunistic politics for petty political gains, Grewal said that it was unfortunate that a man who had no commitment or conviction to fight for the rights of Punjabis was busy projecting himself as champion of cause of Punjab and Punjabis and even gone ahead to lend support to " Referendum 2020".
 Taking a diametrically opposed position, HS Phoolka, AAP legislator from Dakha and former leader of pposition too had taken a diametrically opposed position.
Appreciating the stance of Phoolka, who opposed hobnobbing with Congress, the Akali leaders said Phoolka had announced that any understanding with Congress would amount to giving clean chit to the "perpetrators" of 1984 Sikh riots.
He made it crystal clear that he would be first to leave the AAP if and when it (AAP) joins hands with Congress either directly or in indirect manner.  He had resigned as leader of opposition to fight cases against the Congress leaders accused of leading mobs to butcher Sikhs, he added.
-PTC News