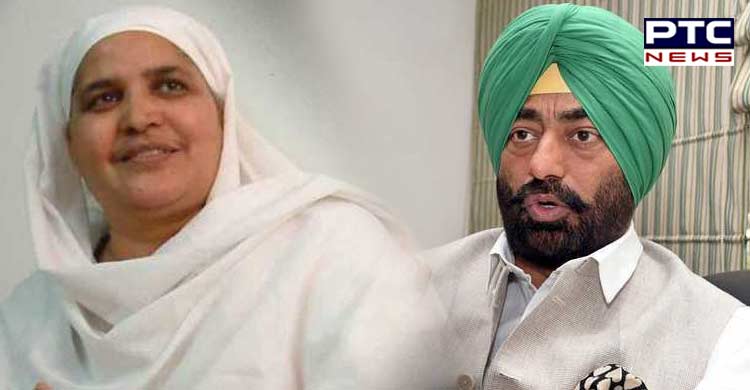 Khaira not attending session is insult to voters- Jagir Kaur
Chandigarh, Feb: Lambasting , AAP legislator from Bbolath and self styled newly  formed Punjabi Ekta Party supremo  Sukhpal Singh Khaira open announcement that he won't be attending the ongoing  budget session of the state assembly , former minster and Bholth legislator Bibi Jagir Kaur said that such an irresponsible behavior is direct insult to the electorate.
Also Read: Sikh Women Must Be Exempted From Wearing Helmets, Will Meet Governor: Bibi Jagir Kaur
In a statement issued here today, Bibi Jagir Kaur said that the people elect legislators so that they articulate their aspirations, problems and requirements of their constituency during the Vidhan Sabha session by various methods which included raising questions during question hour, important issues during zero hour and then participation during the debates on various issues.
Bibi Jagir Kaursaid that Khaira by deciding not to attend the session has already abdicated his responsibility and if he can't discharge his legislative functions, his well advised to resign.
Also Read: After farmers, govt has betrayed young girls also by not implementing free education commitment – SAD
What is shocking is the explanation of Khaira for his absence from the most signifcant budget session of the year is that he had already chalked out his engagements with the people across that state before the dates for the session were announced, averred Bibi Jagir Kaur adding that each legislator is aware that the budget session is slated around this period and every legislators adjust his program keeping in view budget dates and not otherwise.
Maverick Khaira is not a serious to his work and looks for cheap popularity by moving on one from one party to other and from one group to others and such rolling stone gathers no mass. She added.
However, former SGPC chief Jagir Kaur  conceded that absence because of some illness or protest on some contentions issues is understandable but absence for hack of it ludicrous and irresponsible.
- PTC NEWS