Punjab: In a major incident, a Khalistan flag was hoisted by some mischievous miscreants on the fourth floor of the Moga Deputy Commissioner's office on Friday, despite high security. At the same time, the miscreants took away the Indian flag from the mini-secretariat and waved the Khalistan flag there.

This comes a day before India's 74th Independence Day, while the security was beefed up in the wake of celebration.

Moga Deputy Commissioner's office is one of the highly secured places and the incident shows the negligence by the officials. Keeping in mind the Sikh Referendum 2020, this is a big failure for Punjab Police, Intelligence, and the state government.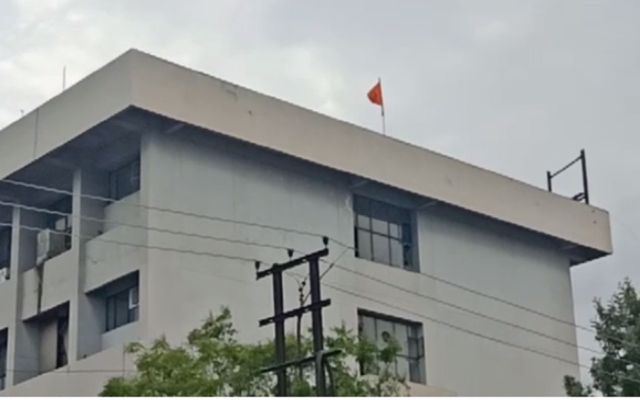 While the Central government, Home Ministry and Punjab Government is cautious about the Sikh Referendum 2020, the banned US-based pro-Khalistani outfit 'Sikhs For Justice' (SJF) has announced a reward of USD 125,000 for the one who would raise the Khalistan flag at the Red Fort on the 74th Independence Day on August 15 this year.
Also Read | Health worker, who visited Prabhu Da Dera to motivate for corona test, brutally thrashed in Ludhiana
Meanwhile, the Moga incident raises some major questions on the security arrangements of the state government.
-PTC News