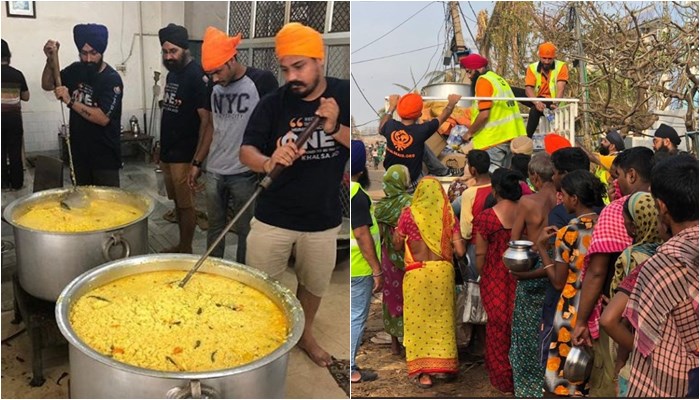 Khalsa Aid reaches Puri to provide relief to Cyclone Fani victims
Cyclone Fani may have gone with the minimal loss of life, but the trail of destruction left behind is massive. The magnitude of devastation caused is still emerging. Khalsa Aid reached Odisha to help the limping state to get back to normalcy post-cyclone.
Also Read: Couple held with Rs 5 crore in fake currency in Raipur
Before Cyclone Fani could make landfall, lakhs of people were evacuated to safe places. Cyclone Fani destroyed their homes and life savings and they don't have anywhere to go. They are living in temporary shelters. As the people are picking themselves from the wreckage, Khalsa Aid is doing its best to provide them with some relief.
Also Read: Amritsar district court stays Chief Khalsa Diwan Elections
After carrying out assessment it set up its relief camps in the region. Khalsa Aid volunteers are serving langar to more than 2000 affected people. It has also extended help by asking people to donate.
-PTC NEWS
Also Watch: