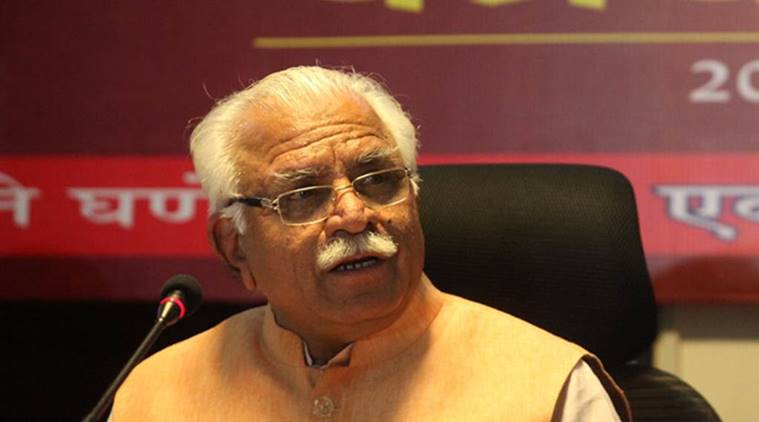 Haryana Chief Minister Manohar Lal Khattar today invited the Indian diaspora in Scotland to come and invest in the state and become a part of its growth story.
Interacting with the Indian diaspora in Glasgow-- which included business persons, doctors, engineers and IT professionals -- the Chief Minister listed out a number of measures taken by his government to make Haryana the place to invest in.
He said single-roof system had been implemented under which all necessary clearances for setting up industrial units were provided under one roof within a maximum of 45 days.
"Beyond 45 days, all clearances are deemed to have been cleared," said Khattar, who is leading a high-level delegation to the UK to woo investors, according to a statement issued by the Haryana government.
He said that the government has abolished Inspector Raj and implemented the system of self-certification.
"For setting up any Rs 5,000-crore project, demand-based facilities are being provided.
"The state government had taken concrete measures to further ease the ease-of-doing business, create infrastructure conducive to the growth of industry, and provide logistics and infrastructural support," the Chief Minister said, highlighting steps taken to boost industry.
Khattar lauded the role played by Indian diaspora in the UK in building India's positive image overseas.
He said the state's new incentives-laced industrial policy and close proximity the state enjoyed to the international airport in New Delhi, Haryana has emerged as a preferred destination for entrepreneurs.
The Consul General of India in Edinburgh, Anju Ranjan, was also present on the occasion.
Earlier, Khattar had visited London and Edinburgh for further investment-related discussions. PTI