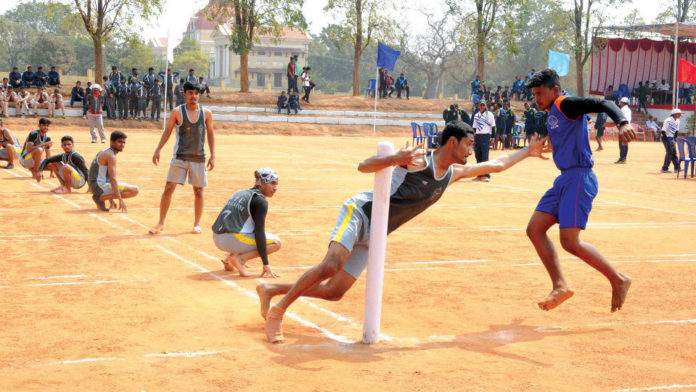 Kho-Kho gets recognition from Olympic Council of Asia
The Olympic Council of Asia (OCA) has given recognition to India's indigenous sport of Kho-Kho, a development that has been welcomed by Sports Minister Rajyavardhan Singh Rathore.
The decision to recognise Kho-Kho was taken at the General Assembly of the OCA held at Jakarta.
Kho-Kho will now be included as a demonstration sport in the Asian Indoor Games, with the possibility of being included as a discipline in the next Asian Games, official sources told.
"It is great that India's indigenous sport Kho-Kho has been recognised as a discipline in the Asian Games. This development demonstrates the growing influence of India in the world of sports and will take Kho-Kho beyond the shores of the country across Asian nations and perhaps soon to the world," Rathore said.
In a letter to Indian Olympic Association Secretary General Rajeev Mehta, who is also the president of Asian Kho-Kho Federation, OCA chief Sheikh Ahmad Al-Sabah said, "I have great pleasure in informing you that the OCA in its General Assembly has officially recognised the sport of Kho-Kho.
"I am confident that with this recognition, the Asian Kho-Kho Federation will make further efforts in promoting and developing this sport all over the world."