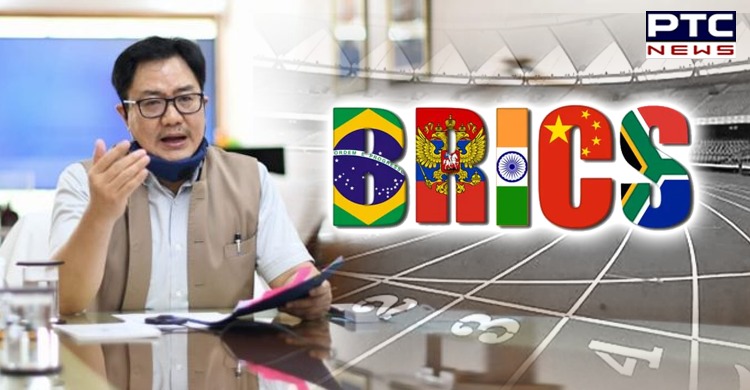 Union Sports Minister Kiren Rijiju on Wednesday said that India is planning to host the BRICS Games 2021 during the Khelo India Games which is also scheduled for next year.

During a video conference between the Sports Minister of BRICS (Brazil, Russia, India, China, and South Africa), Kiren Rijiju said that the BRICS Games 2021 will be held during the same time at the same venues as of Khelo India Games 2021. Therefore, the players from various parts of the country who will gather for Khelo India Games will be benefitted and it will be a great opportunity of witnessing BRICS Games closely, he added.

 The sports minister also said that during India's 2021 Chairmanship of the BRICS, Sports and Games will be one of the deliverables. India organises annual sports competitions under the Khelo India scheme.
As everybody is finding ways to get over coronavirus pandemic, Rijiju said that "we are hopeful of organising Khelo India Youth Games and Khelo India University Games in 2021."
Also Read | "Can I reach 700? Why not?" England fast-bowler James Anderson after completing 600 Test wickets
He added that during Khelo India Youth Games 2021, India will invite BRICS member countries to showcase their traditional games during the inaugural or closing ceremony of Khelo India." Talking about the Fit India movement, Rijiju said that the government is playing a role of catalyst so that Fit India becomes a people's movement. Its main focus is to create awareness among the Indians about the importance of fitness in their daily lives.
-PTC News