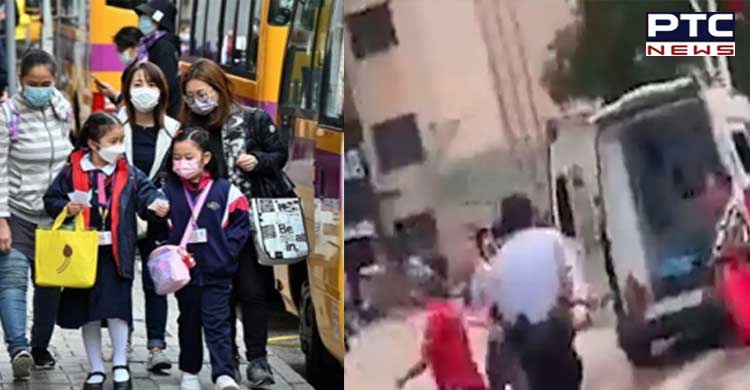 Beijing (China), August 3: At least three people were killed and six others were injured in a stabbing attack at a private kindergarten in China on Wednesday, local media reported.

The attack reportedly took place at around 10:22 am at a private kindergarten in Anfu county of Ji'an in southeast China's Jiangxi province.
The suspect, a 48-year-old man surnamed Liu, is currently at large and being hunted by the police, according to China Daily.
According to media reports, at around 10:00 a.m. local time (0200 GMT), a "gangster wearing a cap and mask" stormed the private kindergarten in Anfu county. Police, in a statement published on China's Twitter-like Weibo, stated that the 48-year-old suspect is still at large.
Also Read | Cong MLA Kuldeep Bishnoi resigns from Haryana Assembly, challenges Bhupinder Hooda
Notably, China has had a number of school-related attacks in recent years.
A school security guard stabbed 39 children and staff at a kindergarten in the Guangxi region in 2020.
An unidentified individual launched a knife attack on a kindergarten in China's southern Guangxi autonomous region last year, injuring 16 children and two nursery teachers.
A woman armed with a kitchen knife hurt 14 children in the city of Chongqing in 2018.
Meanwhile, in China's Anhui province last year, five people were killed and 15 were injured in another stabbing attack.
Also Read | Centre releases guidelines to contain Monkeypox outbreak; details inside
-PTC News