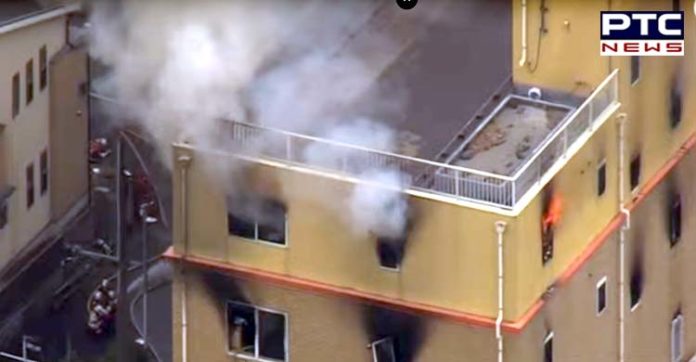 Kyoto Animation studio fire: Death toll rises to 24 after an arson attack on an anime studio in Japan, here on Thursday. The perpetrator got injured as well and has been taken into police custody. walked into the 1st Studio building of Kyoto Animation in Uji, Kyoto prefecture at about 10.30 am. The accused walked into the 1st studio building of Kyoto Animation in Uji at around 10:30 AM. As per reports, the accused poured petrol in multiple areas of the building.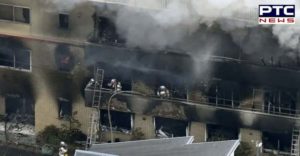 Reportedly, there were more than 70 people present in the building of Kyoto Animation's main studio. At least 30 fire tenders and ambulances rushed to the three-storey building after the explosion took place. The victims were rushed to various hospitals in Kyoto. The accused has been identified as a 41-year-old male who was earlier taken to the hospital before the arrest. He has admitted starting the fire. Meanwhile, no motive has been reported so far, but various Japan's public broadcasters report that he shouted "drop dead" as he set the studio on fire.
Also Read: Fire breaks out at residential building in Mumbai
The emergency has been called in the city. The Kyoto Animation's studio is located in a residential area of Uji, which is very near to the capital of Kyoto. The Kyoto Animation was founded in 1981 by the Yoko Hatta, who was an anime producer. Kyoto Animation's studio has produced popular anime TV and feature films as well.
-PTC News