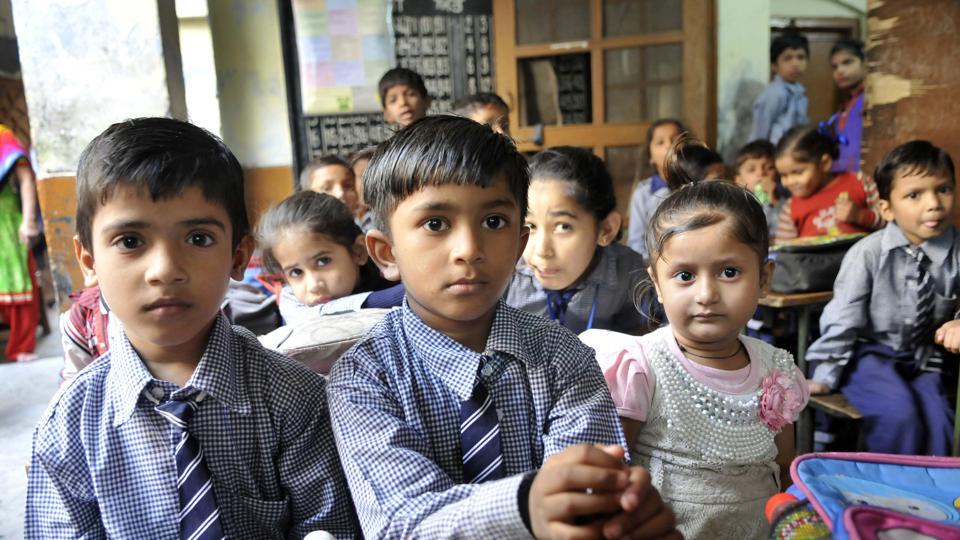 After pre-nursery classes begin in all 667 government primary schools of the district, a majority of schools are still struggling to provide basic amenities to the students. As the required infrastructure and staff is not available.
The pre-primary students will not get food in schools as they are not covered under mid-day meal scheme. Anganwari workers, who have the responsibility to feed them, are protesting against their shifting to schools.
Teachers posted in various primary schools said since the government had neither provided any funds nor staff, the first day was full of problems. The teachers remained busy in helping toddlers to adjust to the school environment. Therefore, adversely affected teaching in all primary schools.
"We need at least three Class IV employees to help students. How will we manage with more staff?" said a Sangrur-based teacher. At some places due to lack rooms, pre-nursery students had to sit in the open, while at other places, they disturbed the studies of higher classes.
"The day one was full of problems as toddlers make so much noise. We need trained staff. All new students returned hungry today as we could not feed them under the mid-day meal scheme," said Jatinder Singh, adviser, District Elementary Teachers Union. Sangrur.
Harjit Kumar, Deputy District Education Officer, he confirmed that teachers had complained to them about the lack of facilities. "Things will improve in the coming days," he said.
-PTC News