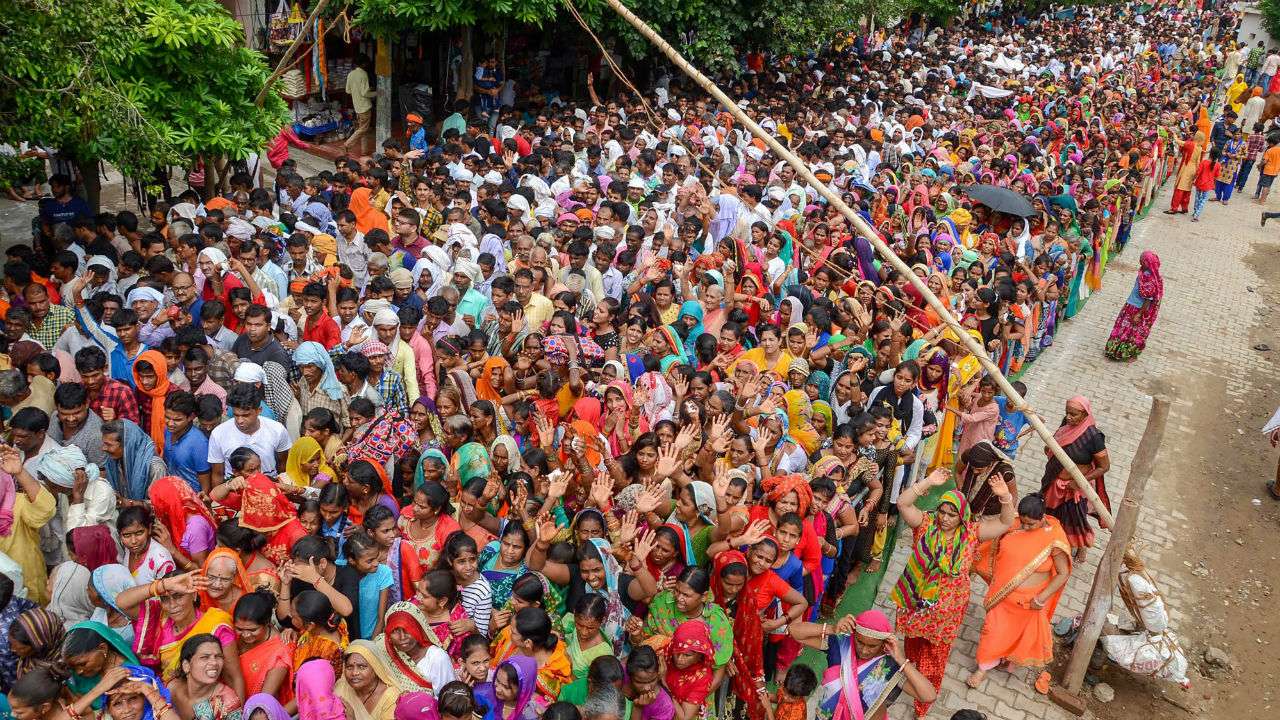 Lakhs pay obeisance at temples in Mathura on Janmashtami amid tight security
Lakhs of pilgrims paid obeisance at major temples in Mathura on Monday on the occasion of Janmashtami amid tight security.
The secretary of Sri Krishna Janmasthan, Kapil Sharma, said with special arrangements put in place this year, devotees could pay obeisance to the deity without any obstacle and could get prasadam easily.
According to him nearly 20 lakh pilgrims paid their obeisance in the temples of Mathura, Vrindaban, Barsana, Govardhan, Nandgaon, Baldeo, Mahaban and Gokul.
No untoward incident has been reported, District Magistrate Sarvagya Ram Mishra said.
SSP Babloo Kumar attributed incident-free Janmashtami to faultless security planning.
Posting of police personnel in plain clothes at strategic points also paid the dividend, he said.
During a cultural programme organised at Leela Manch of Sri Krishna Janmasthan, Uttar Pradesh Power Minister Srikant Sharma congratulated the audience on Janmastami and appealed to them to cooperate with the authorities in maintaining cleanliness.
Vrindaban was centre of attraction for pilgrims this forenoon, where the festival was celebrated in three major temples -- Radha Raman temple, Radha Damodar temple and Shah Ji temple.
Over two lakh pilgrims performed 'parikrama' of hillock Govardhan, on the occasion Sunday night, priest of Daan Ghati temple Rameshwar Purohit said.
Meanwhile, preparation for "arrival of Krishna in Gokul" were in full swing, the priest of Raja Thakur temple in Gokul, Bhikoo Ji Maharaj, stated.
also read: Amarnath yatra crosses 2.50 lakh mark