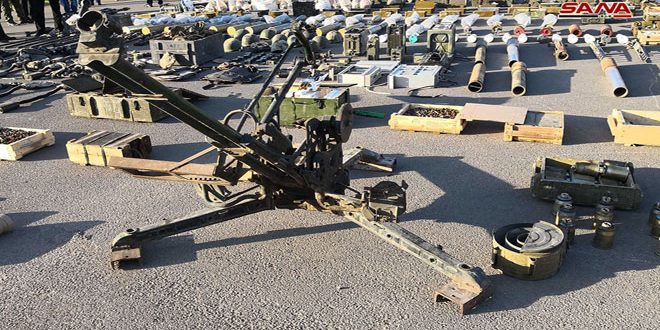 Large cache of weapons found in Daraa
Syrian security forces found a large cache of weapons on Tuesday during a campaign to clean the country of terrorists in Daraa in Syria. Authorities told that the weapons recovered were mostly manufactured in the US and Israel.
Also Read: J &K govt bans civilian traffic on Sundays and Wednesdays till May 31
The large cache left behind by the terrorists who had fled the country contains heavy machine guns, mortar shells, RPG rounds, grenades, a large assortment of rifles, and a huge variety of ammunition of various calibres. Most of the equipment was still in its original packaging.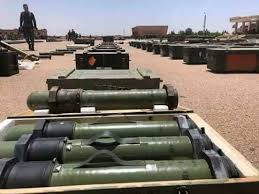 The United States recently announced that Syria had been wiped clean of terror group ISIS, as the last bastion of the Islamic State was attacked by US-backed Syrian Democratic Forces (SDF).
Also Read: Industrialist found dead under suspicious circumstances
Syria has been ravaged by a multi-sided war since 2011, forcing thousands of Syrians to flee to other countries for refuge.
– PTC NEWS