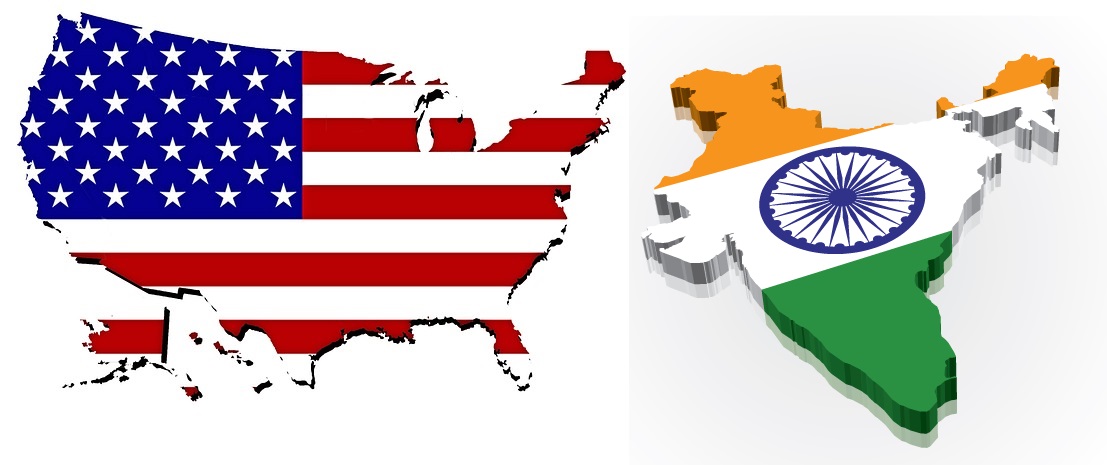 Washington:The US Congress would continue to push for stronger Indo-US ties irrespective of who occupies the White House, a top Republican lawmaker has said, asserting that there was "limitless potential" for the relationship.
"The US-India relationship has always enjoyed bipartisan support in Washington, D.C. I have no reason to believe that will change regardless of which party is in power," Congressman George Holding told.
"The election last November only changed who holds the keys in the city, but it's my expectation that we, in Congress, will continue to push for a stronger relationship with support from both sides of the aisle," he said.
Holding, who is the Republican Co-Chair of the House of Representatives Caucus on India and Indian-Americans, said he and his Democratic co-chair to the caucus Tulsi Gabbard are currently working together on the legislative agenda for the caucus, which currently has more than 130 lawmakers.
"I have always said there is limitless potential for the US-India relationship. We should try continuing to reach new heights in bilateral trade," he said in response to a question on bilateral trade as he pushed for start of negotiations on the bilateral investment treaty.
"Both sides will have to work together, be candid with each other about the challenges in front of us, and work to address them in a manner that produces mutually beneficial results. I know our two nations have been discussing a Bilateral Investment Treaty for some time now and I think those talks should be restarted in earnest," Holding said.
The Republican Congressman from North Carolina said that it was his understanding that US President Donald Trump and Prime Minister Narendra Modi have had multiple phone calls and both sides have reaffirmed their commitment to deepening the relationship between the two countries.
"Hopefully the President decides to accept Prime Minister Modi's kind invitation to visit India so we can strengthen our relationship even further. I know my colleagues and I were honoured to have the Prime Minister address Congress last year. It's my hope he'll be able to visit again at the President's invitation," he said.
Trump and Modi have invited each other to their respective countries. Both leaders have accepted the invitations and officials on both sides are working on mutually convenient dates for visits.
Last year, Holding, from the House side, was instrumental in pushing for designating India as a major defence partner.
"I certainly appreciate all the support we received last year as we moved my language through the NDAA process to strengthen the US-India security relationship. We had tremendous champions both at the Committee level and from Members of the India Caucus who helped designate India as a Major Defence Partner," he said.
Moving forward, Holding believes there are other areas where the two countries can mutually cooperate such as bringing the defence industries closer together.
"The US and India face many shared challenges together and terrorism is certainly no exception. The cooperation we currently enjoy is without question one facet of the relationship that has continued to bring our nations closer. I would certainly be in favour of building this cooperation out further, especially in the area of cyber security," the Congressman said in response to a question.
Holding condemned the increase in hate crimes against Indian and Indian-Americans.
"As an American and former federal prosecutor, I believe there is absolutely no place for these crimes in our nation or anywhere else," he said.
Holding said he believes that there will be multiple efforts to bolster the relationship on several fronts in the next couple of years.
"We have to build off the success the Caucus had in the defense bill last year by parlaying that into other policy areas like counter-terrorism and trade. Deepening our cultural ties between our peoples, however, is equally as important," he said.
—PTI