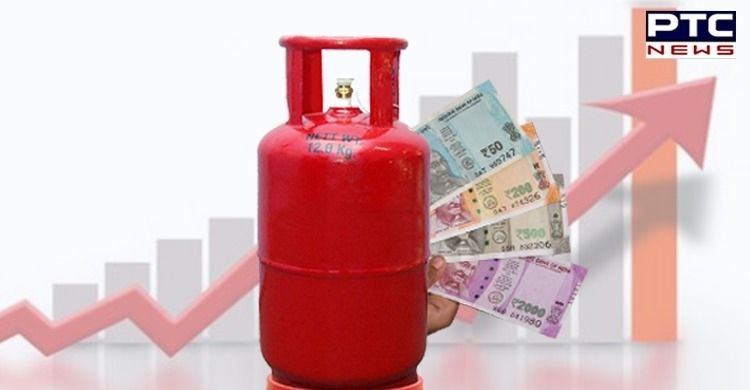 LPG gas cylinder price hike: In another setback for the common man who is already struggling with the rising fuel prices, the petroleum companies once again hiked the prices of Domestic LPG cylinders.

As per the recent hike in the price of the LPG gas cylinder, the rate of a non-subsidized cylinder has been increased by Rs 25. In Delhi, a 14.2 kg LPG cylinder now costs Rs 859.5 while it was Rs 834.50 earlier. Earlier on July 1, the LPG gas cylinder price was increased by Rs 25.50.
Also Read | Afghanistan: People hang on flying aircraft in hurry to leave the country, two of them fall
In Mumbai, the price of a 14.2 kg LPG cylinder is now Rs 859.5, while it was Rs 834.50. In Kolkata, the rate has increased from Rs 861 to Rs 886 per cylinder.
Also Read | Afghanistan-Taliban News: Taliban leader Mullah Baradar says 'victory was unexpectedly swift'
In Chennai, the consumers will have to pay Rs 875.50, which was Rs 850.50 as of Tuesday. In Lucknow, Uttar Pradesh, it costs Rs 897.5 and Rs 866.50 in Ahmedabad, Gujarat.

It is pertinent to mention that the state-owned oil companies revise the price of gas cylinders (LPG Price) on the first day of every month. In January 2021, the price of LPG cylinder in Delhi was Rs 694, which was increased to Rs 719 per cylinder in February.
On February 15, it was increased to Rs 769 in the national capital. On February 25, the price of the LPG cylinder was increased to Rs 794. In March, it was hiked to Rs 819. Following a reduction of Rs 10 in April, the rate of domestic LPG cylinders had been reduced from Rs 819 per cylinder to Rs 809 a cylinder in Delhi.
In a year, the prices of LPG cylinders have increased by Rs 165.50.
-PTC News