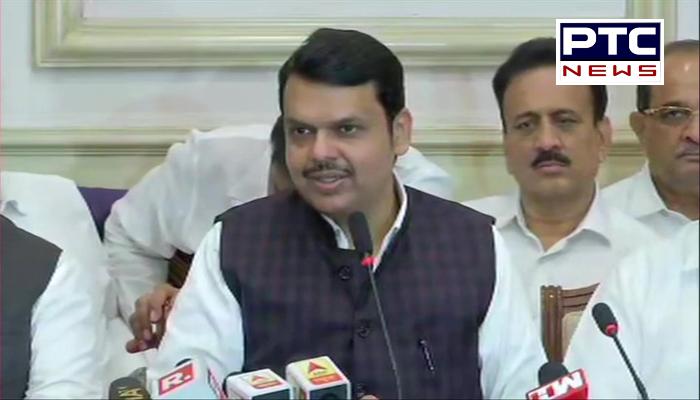 Maharashtra Politics: Devendra Fadnavis on Tuesday, resigned as the Maharashtra Chief Minister ahead of floor test, which is to be held on November 27. He said, "In elections clear majority was given to Mahayuti and BJP got maximum 105 seats. We contested with Shiv Sena, but this mandate was for BJP because BJP won 70 percent seats out of all seats we contested."
"Shiv Sena told us even before election results came, that they will go with anyone which gives them the CM post," he added. Adding, he said, "We waited for them (Shiv Sena) for a long time but they didn't respond and instead talked to Congress-NCP. People who never stepped outside Matoshree (Thackeray residence) to meet anyone were going door to door to make government with NCP and Congress."
https://www.ptcnews.tv/maharashtra-politics-ajit-pawar-resigns-before-floor-test/
He also said, "After this I'll go to Raj Bhavan and tender my resignation. I wish them all the best whoever will form the govt. But that will be a very unstable govt as there is huge difference of opinions." "The hunger for power is such that now Shiv Sena leaders are even willing to ally with Sonia Gandhi," Fadnavis said.
Meanwhile, he said, "I doubt that this three-wheeler govt will be stable but BJP will work as an effective opposition and try to raise the voice of people." Also, he said "We had decided that we will never indulge in horse trading, that we will never try to break away any MLA. Those who said that we indulge in horse trading bought the entire horse stable."
-PTC News