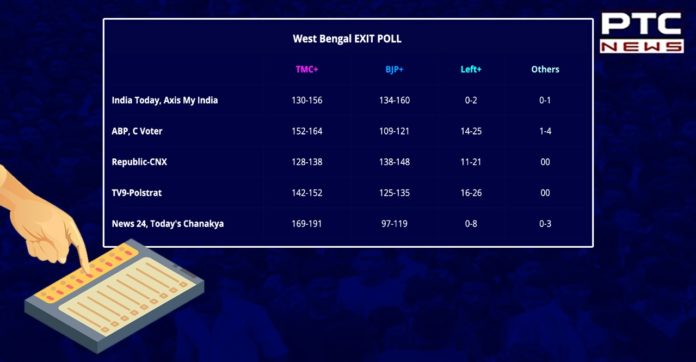 Poll of Polls: As voting for Assembly elections 2021 in West Bengal, Kerala, Assam, Tamil Nadu, and Pudducherry concluded, the exit polls were out and showed the predictions.

As per the report, the poll of polls shows Mamata Banerjee is on edge in West Bengal as her Trinamool Congress could bag 152 seats out of the state's 294 while the BJP could win at least 130 seats.
Also Read | Coronavirus India: PM Narendra Modi a 'super-spreader' of COVID-19, says IMA Vice President
The exit polls predicted that Mamata Banerjee may make it to the majority mark. On the other hand, the BJP's tally is significant in West Bengal where it has been an outlier so far.
It is pertinent to mention that the prediction often gets wrong.
Also Read | Centre issues revised guidelines for home isolation of mild, asymptomatic COVID-19 cases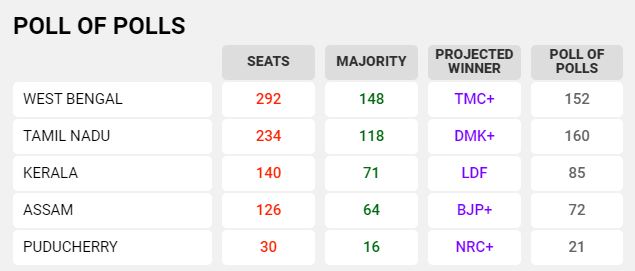 In Kerala, exit polls predicted that the Left-led LDF front is likely to retain 85 out of 140 seats while the Congress-led UDF will be a distant second with 53 seats.
In Tamil Nadu, the exit polls say that opposition DMK and its allies are likely to win a staggering 160 of 234 seats. The ruling AIADMK, the BJP's ally, will end up winning 66 seats.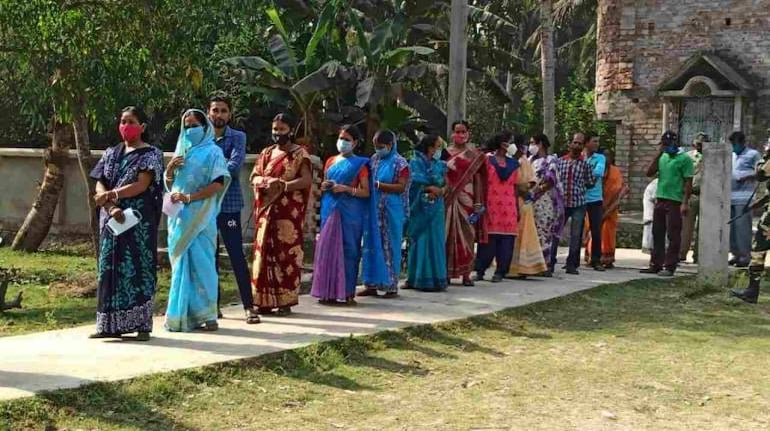 In Assam, the exit polls suggested that BJP is expected to retain by winning 72 of 126 seats. Congress, which tried its best by campaigning aggressively, is likely to win 53 seats.
Assembly Elections 2021 were held in West Bengal, Assam, Tamil Nadu, Kerala, and Puducherry. The results will be declared on May 2.
Click here to follow PTC News on Twitter
-PTC News