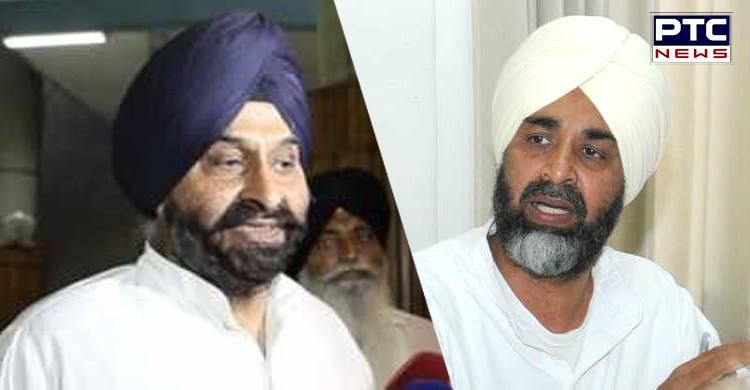 Manpreet playing politics on the security of Badals: Mahesh Inder Singh Grewal
Taking umbrage at the rejection of the Punjab police proposal to purchase new armoured luxury Sedan for former Punjab chief minister Parkash Singh Badal and deputy chief minister Sukhbir Badal, the SAD today lambasted Punjab government, especially Punjab finance minister Manpreet Badal  for compromising the security of senior Punjab leaders.
In a statement issued here today, party spokesman Mahesh Inder Singh Grewal said that the security cover is provided in consideration of threat perception to individuals and Manpreet has vetoed the proposal caring too hoots for the security concerns.
He accused Manpreet of playing petty politics with the lives of those who had dedicated every bit of their life for the state and also happen to be his mentor and blood relations.
The Punjab police had mooted the proposal to replace ageing Toyota Land Cruiser in the security fleet of Badal and Sukhbir.  Besides, the police also sought new bullet proof vehicles for former minister Bikram Singh Majithia as these vehicles had out lived their utility and can no more be used for sensitive security operations.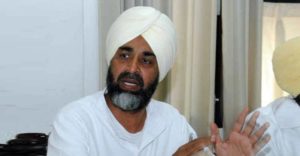 Throwing all security concerns to winds, Manpreet rejected the proposal on the ground of that Badals and Majithia's are the richest people and can afford bullet proof vehicles and should not depend on the state government. Besides, Manpreet argued that the state is  in bad fiscal health and is on austerity derive.
Lambasting Manpreet's preposterous and fallacious argument, Grewal said that some Congress men have been provided Z- category for generations keeping in view of their security perception and the SAD or its government never questioned the spending on their security.
Moreover, Grewal pointed out that if the economic prosperity of an individual is guiding principle for deploying security to threatened personalities, then chief minister Amarinder Singh or Manpreet himself too are stinkingly rich and should immediately make their personal security arrangements.
But Ironically, Manpreet himself had sanctioned funds last year to upgrade the fleet of Amarinder Singh comprising Range Rover, Innovas and Gypsies.
Strangely, when this was pointed to Manpreet, he had sheepish acknowledged saying only CM's fleet was upgraded. " If the state is concerned about security of present CM, certainly, Punjab is equally or more concerned about the security of five time CM Badal, quipped Grewal.
"The proposal has been submitted by the Punjab police after evaluating the threat perception and the demand for replacement of old redundant vehicles from  security perspective is flagged by responsible high police official," pointed Gewal adding that at no time neither the party nor Badals or Majithia have never made any request.
-PTC News