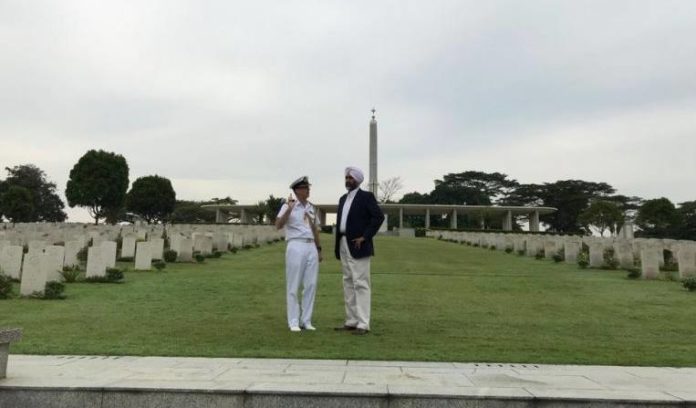 Manpreet Singh Badal Pays Tribute To 5,000 Punjabi Soldiers Of II World War In Singapore
Manpreet Singh Badal, the Finance Minister of Punjab paid Tribute to 5,000 Punjabi Soldiers of II World War in Kranji War Memorial, Singapore. The Punjab Finance Minister talked salute the bravery of these soldiers and were virtually unknown in their homeland.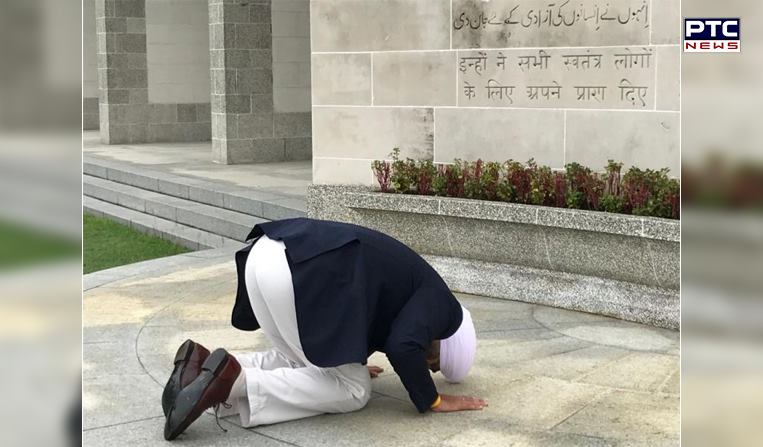 Manpreet Singh Badal said, "One only needs to glance at the names of the fallen at Kranji memorial in Singapore to appreciate how many Sikhs and Punjabi's left the safety and comfort of their homes in Punjab and died in British Uniforms to defend distant places."
The Finance Minister of Punjab was accompanied by Indian Naval Attache in Singapore Captain Sandeep Marathe, and British Military Attache in Singapore, Commander Morrison.
The War Memorial is maintained by the Commonwealth War Graves Commission. Manpreet Singh Badal said that the Indian Soldiers comes from the Sikh regiment, Punjab regiment, Patiala State Forces, Kapurthala State Forces, Jind State Forces, the Gorkha and the Dogra regiment.
The Kranji War Memorial in Singapore has more than 10 columns on which 24,000 martyrs were inscribed.
The finance minister took time off his busy schedule from the Invest North Summit 2018 where states made their pitch to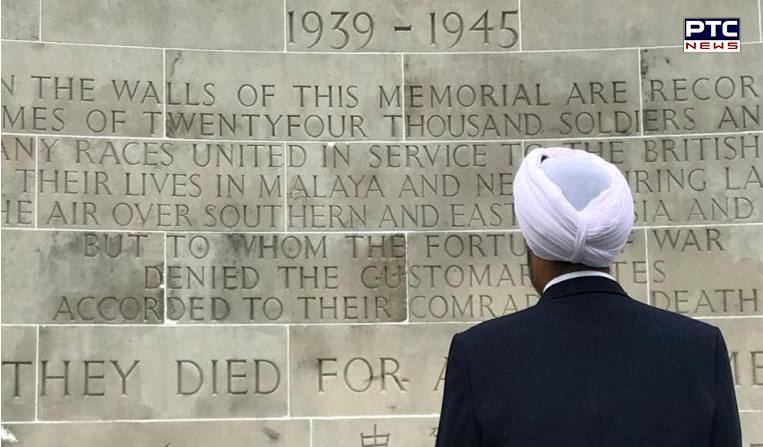 investors. They met with Singapore's Foreign Minister Dr. Vivian Balakrishnan.
Also read: Badal, Sukhbir pay glowing tributes to Kuldip Nayyar
-PTC NEWS