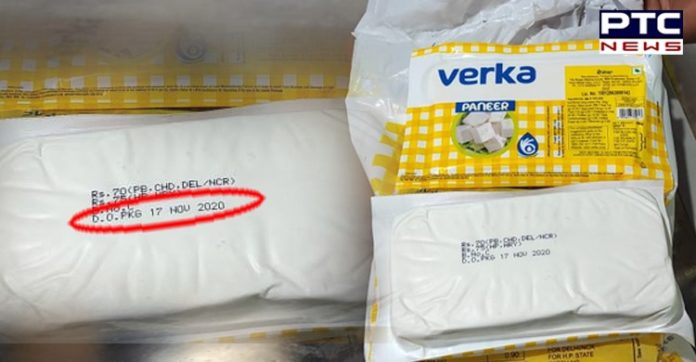 Verka is well-known for its dairy products. If you are looking to buy its products, you'll have to be extra careful with the date of manufacturing as PTC News recently caught a paneer packet with a date ahead of the present day.


Also Read | Gold prices touch sky high prices, silver rates jump too 
What came as a shock was that the date of manufacturing is of 17th November 2020 whereas its still 16th November 2020 today and the product is already on sale.
Verka is an old company which is trusted across the country. It seems to be a scam with people's health and trust.
Also Read | Sonu Sood rescues six-year-old boy, funds his liver transplant surgery
PTC News tried to get in touch with the manager of the company but he failed to give any response.
-PTC News