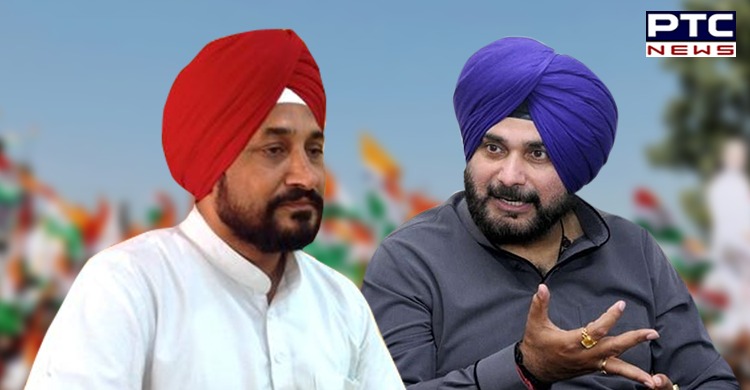 Amid the Punjab Congress crisis, Navjot Singh Sidhu, who resigned as the Punjab Pradesh Congress Committee (PPCC) chief, met Chief Minister Charanjit Singh Channi at Punjab Bhawan on Thursday.
Earlier, their were reports that Charanjit Singh Channi and Navjot Singh Sidhu would hold a joint press conference after the meeting. However, CM Channi left soon after the meeting without addressing mediapersons, thereby pointing towards no end to the deadlock between Sidhu and the Congress leadership.
After some time, Navjot Singh Sidhu too left the meeting venue without addressing the media over the development.
Earlier, Navjot Singh Sidhu tweeted, "Chief Minister has invited me for talks ... will reciprocate by reaching Punjab Bhawan, Chandigarh at 3:00 PM today."
Amid the Punjab Congress crisis, Navjot Singh Sidhu had tendered his resignation as the Punjab Congress chief on September 28. He was reportedly upset over the bureaucratic setup and his commands not being followed after the Cabinet expansion in Punjab. Party sources say that his resignation has not been accepted by the party yet.
PPCC working president Kuljit Nagra, party leader Harish Chaudhary and Lal Singh also attended the meeting.
-PTC News