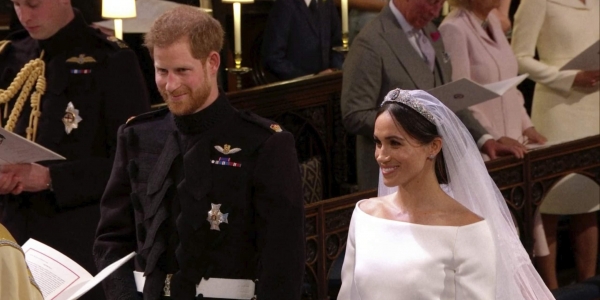 Meghan Markle took a break from traditional wedding vows as she did not promise to 'obey' Prince Harry in her nuptials at St George's Chapel, British media reported.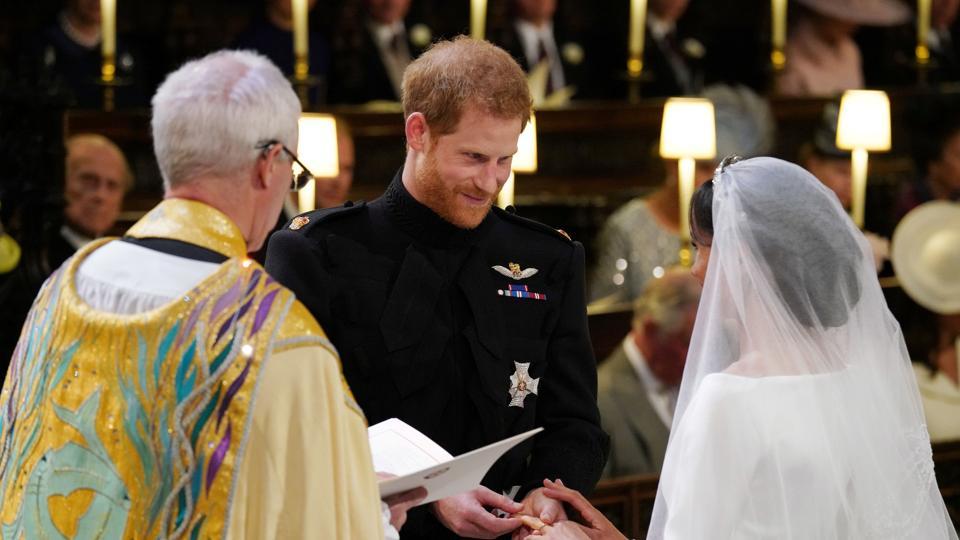 Prince Harry, 33, tied the knot with the 36-year-old former American actress at St George's Chapel in Windsor Castle on Saturday. The royal couple brought their own modern touch to their marriage ceremony.
In her vows, Meghan did not promise to "obey" her husband, while the prince broke with royal tradition by choosing to wear a wedding ring, the BBC reported.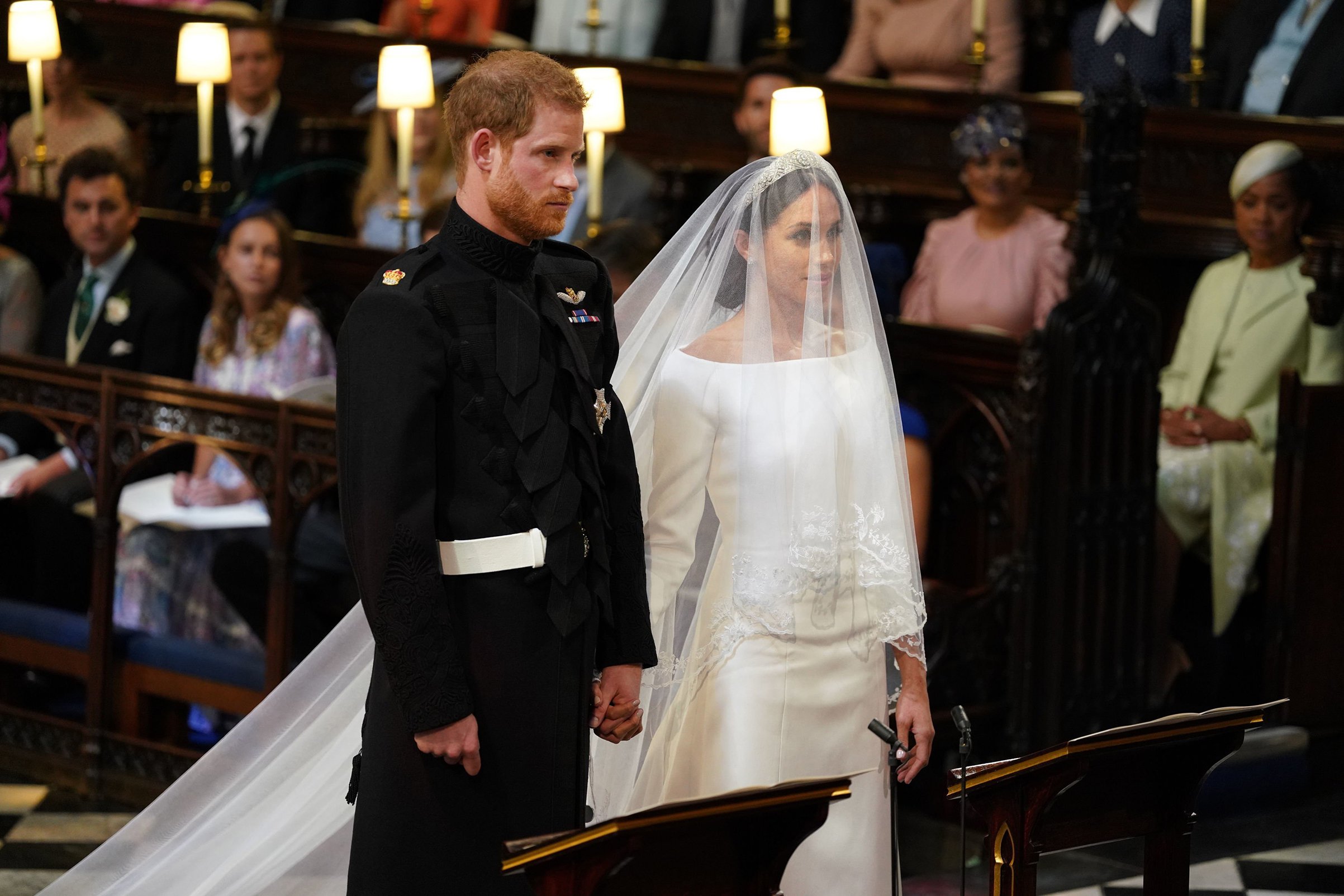 Instead of using traditional vows, the royal couple have selected words from The Marriage Service from Common Worship (2000), Yorkshire Evening Post reported.
They pledged themselves to one another: "for better, for worse, for richer, for poorer, in sickness and in health, to love and to cherish, till death us do part".
The marriage service featured contemporary language - using the word "you" instead of "thee" and "thou" and offers the most flexibility in the choice of readings and prayers, the report said.
Harry also wore a ring and Meghan did not promise to 'obey' her husband and the wording of the service is more contemporary than traditional, it said.
Recent royal tradition has been for royal brides not to pledge to obey their husbands. The Duchess of Cambridge did not in 2011, and neither did Harry's mother the Princess of Wales in 1981 when she married the Prince of Wales.
Diana was the first to break royal precedent when she did not promise to "obey" Prince Charles at their wedding.
This comes after it was yesterday revealed that there will be another break from royal tradition, Prince Charles will walk Meghan down the aisle instead of her own father, Thomas Markle.
The former 'Suits' actress asked her father-in-law-to-be and the Prince of Wales to walk by her side at St George's Chapel in Windsor Castle after it was confirmed that her father Thomas Markle Sr would not be attending the wedding ceremony due to ill-health, having reportedly undergone a heart procedure earlier this week.
The 69-year-old heir to the British throne has some practice of this role, having previously escorted Alexandra Knatchbull, the daughter of his close friend, down the aisle at her high society wedding to Thomas Hooper in 2016. PTI