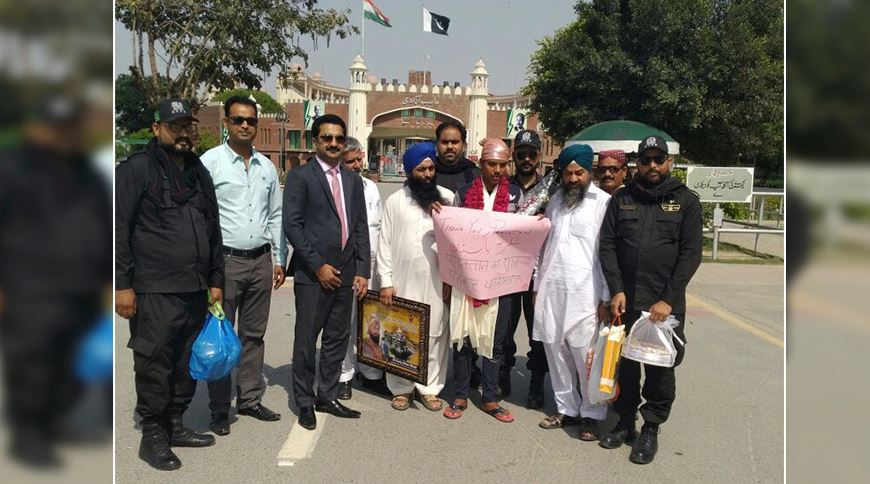 Pakistani Rangers handed missing Indian Sikh pilgrim Amarjit Singh to BSF officials on Tuesday evening.
Amarjit Singh had "gone missing" in Pakistan during Vaisakhi festival celebrations, was found staying in his Facebook friend's house in Sheikhupura city, the Evacuee Trust Property Board (ETPB) has said.
Amarjeet Singh, 23, from Amritsar, arrived in Pakistan on April 12 to attend the festival but failed to show up for his scheduled return along with other Sikh pilgrims on April 21.
In another case, another visiting Indian pilgrim Kiran Bala married Pakistani national Mohammad Azam and applied for Pakistani citizenship.
She went to Pakistan on a pilgrimage on April 12 and reportedly went missing on April 16. But later, she reportedly embraced Islam and married Azam.
Around 1,700 Indian pilgrims had gone to Pakistan to visit Sikh shrines, including Panja Sahib Gurdwara near Lahore and Nankana Sahib -- the birth place of Sikhism founder Guru Nanak Dev, on the occasion of Baisakhi on April 13.
-PTC News