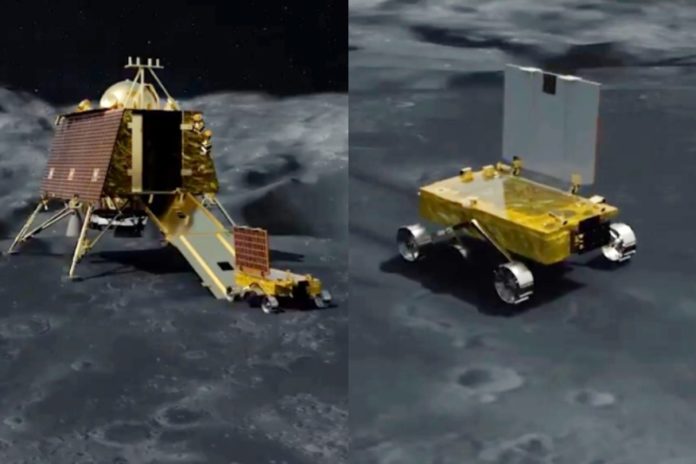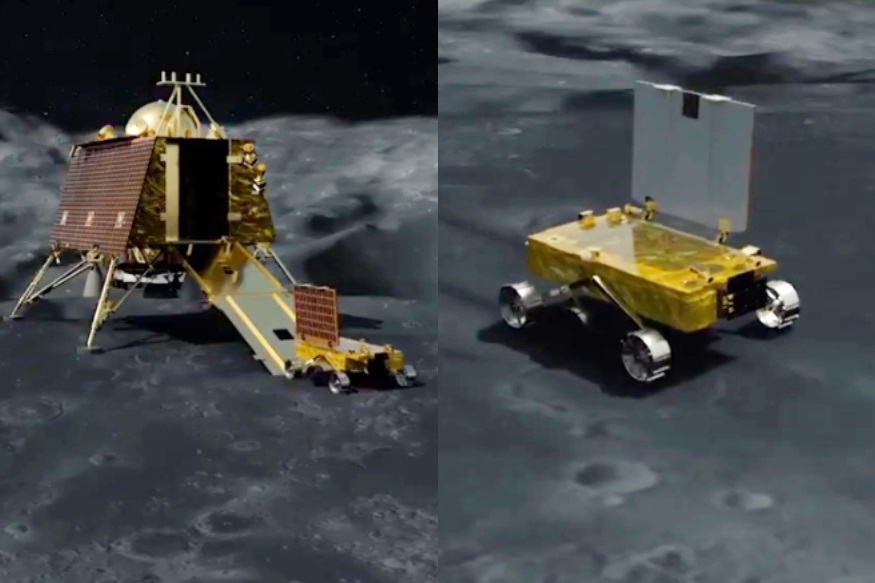 Mission Chandrayaan-2: Nearly after 10 years of Chandrayaan-1, ISRO (Indian Space Research Organization)is all set to hit the lunar surface with the advanced and second mission "Chandrayaan-2". Chandrayaan-2 will be India's first ever space mission to conduct a soft landing on the moon's south polar region after this India will rank fourth on the worldwide list of soft landers on the moon's surface.
??#ISROMissions??#Chandrayaan2#GSLVMkIII
Take a glimpse of Chandrayaan-2 Orbiter in clean room. It carries 8 scientific payloads for mapping lunar surface and to study moon's atmosphere pic.twitter.com/IRYiTqRqcZ

— ISRO (@isro) July 14, 2019
Chandrayaan-2 is set to be launched on July 15 from Satish Dhawan Space Centre at Sriharikota, Andhra Pradesh on-board GSLV Mk-III.
Why is this mission important?
Here's a shot of the Pragyan Rover on the ramp of the Vikram Lander in clean room, prior to its integration with the launch vehicle. #Chandrayaan2 #GSLVMkIII #ISRO pic.twitter.com/sMZ8enBSld

— ISRO (@isro) July 14, 2019
After the success of Chandrayaan-1, the second lunar mission is set to be launched after the decade. While the Chandrayaan-1 helped in discovering the water molecules on the moon, Chandrayaan-2 mission will help India and the world gain a better understanding of the origin and evolution of the Moon by conducting detailed topographical studies, comprehensive mineralogical analyses, and a host of other experiments on the lunar surface.
Five facts that you should know about Chandrayaan-2:
Rounding up the most interesting #MoonEssentials lists are these three, @I_BalbeerSingh (Uttarakhand), @sharan91 (Kakinada) and Ankur Tandale ( Bramhapuri). Thank you all for participating! #Chandrayaan2 #GSLVMkIII #ISRO pic.twitter.com/F8AhrnziJ8

— ISRO (@isro) July 14, 2019
It will the first ever aircraft sent by India to explore the lunar terrain with home-grown technology.
Will be the first Indian space mission to conduct the soft landing, making India the fourth ever country to do so.
Will expand India's footprints on the moon.
Chandrayaan-2 rover is a six-wheeled robotic vehicle Pragyan that can travel up to 500 meters and leverages solar energy for its functioning.
Also Read: Chandigarh Watch The Blood Moon Tonight! Here's When!
The mission cost of Chandrayaan-2 with regard to the satellite was Rs 603 crore. The cost of GSLV MK III is Rs 375 crore.