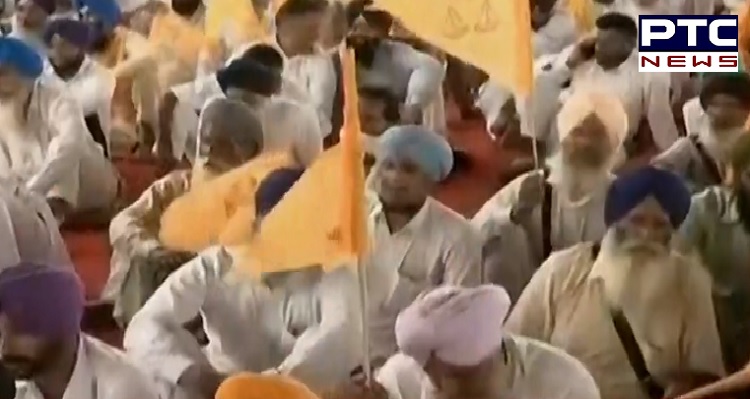 Moga: Shiromani Akali Dal along with the Chief Sukhbir Singh Badal are staging a protest against Punjab Government, outside the Deputy Commissioner office, here on Friday following the rising price of electricity and other various issues. SAD Chief Sukhbir Singh Badal is joined by several other Shiromani Akali Dal workers and leaders who are protesting against the various issues like drugs, electricity, law, and order in Punjab.
Shiromani Akali Dal is raising the voice against Punjab Government as they didn't fulfill the promises they made before coming to the power. These promises were including eliminating drugs, loan-waiver, and employment, etc. Likewise, the situation of Punjab is facing the worst time as the state is increasing in the graph of drugs, farmers suicide and the rape incidents.
Surely, this is indeed the worst situation for Punjab as the drugs are taking the lives of the youth. From adult to young, people are dying of drugs, while farmers are still committing suicide because of the loans on them. Also, Shiromani Akali Dal leader Barjinder Singh Brar earlier stated that the Punjab Government has completed two and a half year tenure, but no new project has been started in the name of the development so far.
Also Read: SAD holds protest in solidarity with sugarcane farmers in Jalandhar
Meanwhile, Prem Singh Chandumajra, SAD leader raised his voice against the Punjab government. Chandumajra said, while Parkash Singh Badal was the Chief Minister of Punjab, the state never witnessed a lot of power cuts, as we are getting today.
-PTC News