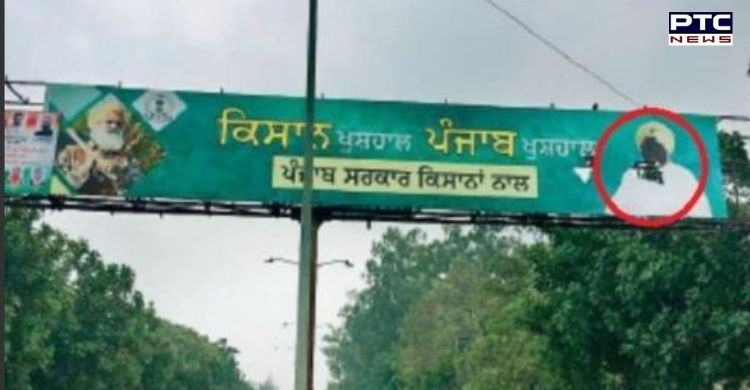 While farmers are staging a protest against farm laws 2020, a poster of Punjab Chief Minister Captain Amarinder Singh was vandalised by some unidentified miscreants near the Balongi area in ​​Mohali.

This poster of Captain Amarinder Singh was placed on the hoarding on the road leading to Balongi in Mohali.
Also Read | Airplanes will soon run on fuel made from ethanol and money will go to farmers: Nitin Gadkari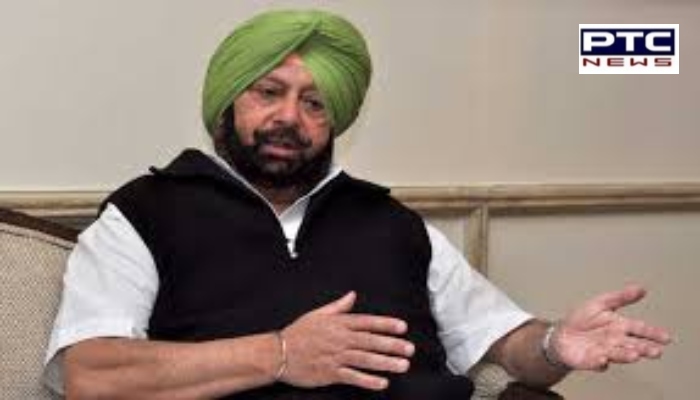 Meanwhile, a complaint was filed by the former Congress councilor Kuljit Singh Bedi to the Station House Officer (SHO) Phase-1 seeking action against the miscreants.

In the complaint, he stated that the miscreants were trying to tarnish the image of the city by tampering with such boards and action should be taken against such persons.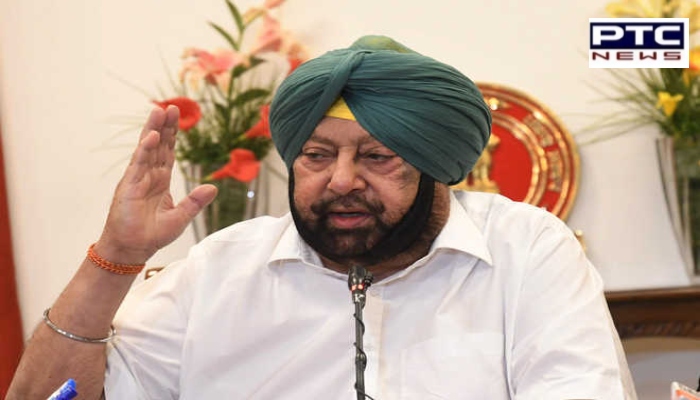 Also Read | Farmers Protest in India against Farm Laws 2020: 'Tractor to Twitter': Farmer protest gets online push from Punjabis
The poster of Captain Amarinder Singh, which was vandalised, has the slogan 'Kisan Khushhal, Punjab Khushhal, Punjab Sarkar Naal Kisan' (If farmers are happy then Punjab is happy. Punjab government is with farmers)"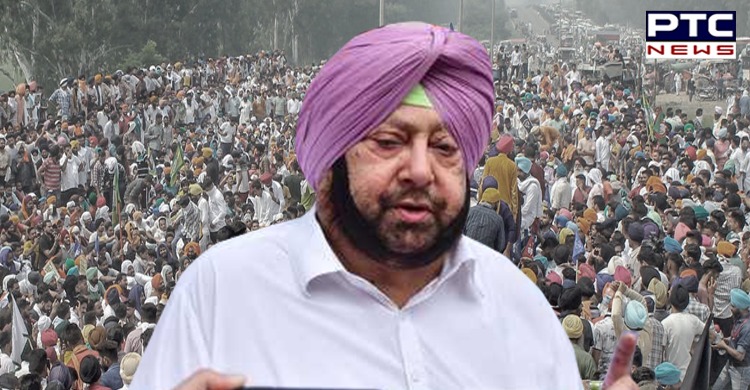 Likewise, a case has been registered by the police in this regard and the police started a search operation after lodging a complaint against the unidentified accused.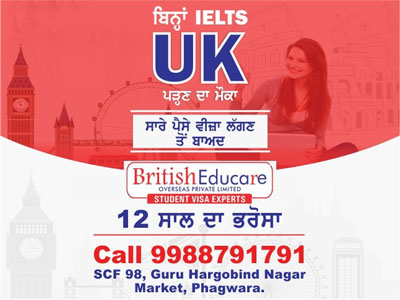 Recently, Captain Amarinder was engaged in a war of words with Delhi Chief Minister Arvind Kejriwal. Punjab Chief Minister Captain Amarinder Singh on Monday said Arvind Kejriwal's desperate attempts to hide his government's utter failure to protect the farmers interests will not save him from their wrath, nor will they safeguard his party from being decimated in the next Punjab Assembly elections.
-PTC News