Parliament Session News: In a major development, eight opposition MPs of Rajya Sabha have been suspended over farm bill protest inside the Upper House of the Parliament.

During the Monsoon Session of the Parliament, eight opposition MPs, including Trinamool Congress floor leader Derek O'Brien and AAP's Sanjay Singh, demonstrated fierce protest over the farm bills on Sunday.
Likewise, the opposition MPs were suspended from RS for a week for protest.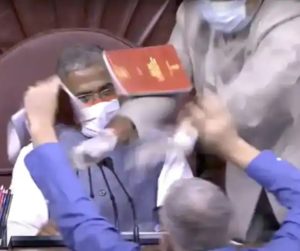 Also, BJP Rajya Sabha MPs filed a complaint against the opposition members who created ruckus in the Upper House on Sunday in the presence of RS Dy Chairman Harivansh during the discussion over farm bills.
Also Read | 10 killed, several trapped after multi-storey building collapses in Maharashtra's Bhiwandi
The Rajya Sabha Chairman M Venkaiah Naidu stated that "It was a bad day for Rajya Sabha yesterday when some members came to the well of the House. Deputy Chairman was physically threatened. He was obstructed from doing his duty. This is unfortunate and condemnable. I suggest to MPs, please do some introspection."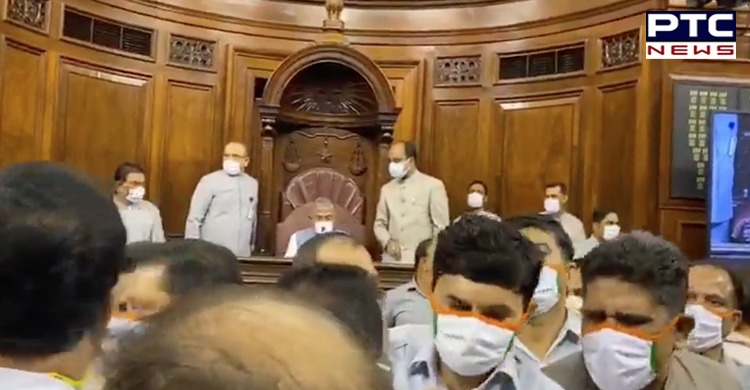 I order Mr. Derek to go out of the House, the Rajya Sabha Chairman M Venkaiah Naidu said. He further said that "No-confidence motion against the Deputy Chairman is not admissible under the rules."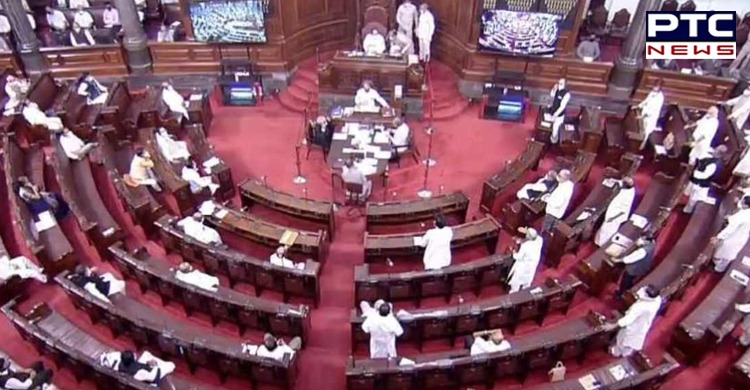 Apart from O'Brien and Singh, Congress leaders Rajeev Satav, Syed Nasir Hussain, and Ripun Borah, CPIM's KK Ragesh and Elamaram Kareem, and Trinamool's Dola Sen have been suspended.
Also Read | Impact of SAD: For the first time in 6 years, 6 GoI ministers brief media after passing a bill in Rajya Sabha
However, the suspended MPs reportedly refused to leave and shouted slogans, prompting Rajya Sabha chairman Venkaiah Naidu to adjourn the House till 10 am. As the House resumed, the suspended MPs continued their protests and the House was adjourned for another half an hour.
The farm bill was passed in Rajya Sabha on Sunday.
(Follow PTC News for more Parliament Session News)