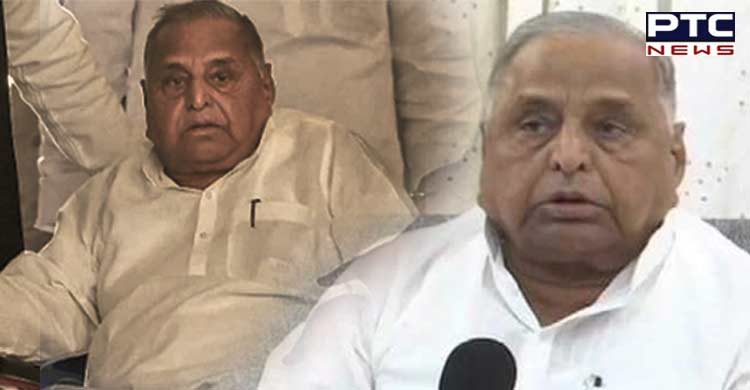 Gurugram (Haryana), October 2: Former Uttar Pradesh Chief Minister and Samajwadi Party (SP) leader Mulayam Singh Yadav's health is now stable, a party leader informed on late Sunday.


"Today, his oxygen levels decreased a little bit but as per doctors, there is no need to worry. His routine checkup is being done daily," Rakesh Yadav, Samajwadi Party said.

Earlier in the day, Mulayam Singh Yadav's health deteriorated after which he was shifted to the Intensive Care Unit (ICU) in Gurugram's Medanta hospital.

The 82-year-old SP leader was admitted for a few days, but on Sunday, his condition worsened, and he was moved to the intensive care unit. As soon as Akhilesh Yadav learned of his father's condition, he immediately departed from Lucknow for Delhi.
The Samajwadi Party was started by Netaji, also known as Mulayam Singh. He now serves as the Lok Sabha representative for the Mainpuri district.
Also Read | 26 die as tractor-trailer falls into pond in UP's Kanpur

Sadhna Gupta, the wife of patriarch of the Samajwadi Party, had previously passed away in July of this year.
She was getting treatment for a lung infection at a private hospital in Gurugram.
Sadhana Gupta was Mulayam Singh Yadav's second wife. His first wife and mother of Akhilesh Yadav passed away in 2003.
Also Read | Gandhi Jayanti: PM Modi, VP Dhankhar pay tribute to Mahatma Gandhi

-PTC News