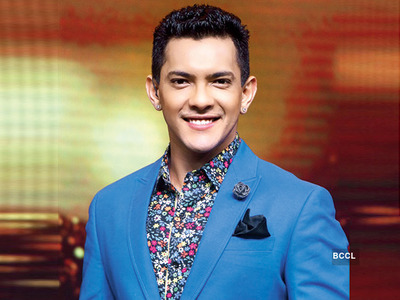 Mumbai, Dec 3-  Playback singer Aditya Narayan says music industry maybe a lucrative career avenue, it is only the labels which are raking in the moolah.
The singer-host says music companies often exploit singers, composers and songwriters over royalty of their own songs.
In an interview with PTI, Aditya says, "It is demotivating, when you are called to sing for free and made to sign a contract, saying this song does not belong to you. If you want to perform the song, you need to pay the label some money. It is ridiculous."
The singer, famous for "Tattad Tattad" and "Ishqyaun Dhishqyaun", says that is why he does not find any reason to sign up to do more numbers in Bollywood.
"Until, I do not find a way where I can secure my future when it comes to art and music, there is no point in doing it (singing many songs). Some people need to take the initiative and find a way. Music has lot of money but labels are earning it all," he says.
Aditya believes every singer is replaceable today as there is no unity in the music industry.
"If a top singer is given a song and if that person refuses to sign a contract or doesn't agree with the pay cut, then another singer comes in picture, who might be facing some financial crisis, so he will sign the contract and sing the song.
"What this singer doesn't realise is that everyone is going to suffer in the long run and that is exactly what is happening. Singers are growing in large numbers, so there is replacement at every door step," he says.
Aditya, who has been singing since childhood and also hosted the reality singing show "Sa Re Ga Ma Pa", says singing in the Hindi film industry is a "matter of preference" for him.
"Life is too long and you will hear a lot of me in Bollywood. My generation is too focused on work, career, image, etc. There is no fun, there is no life.
"I have been working as a child, so beyond a point it becomes repetitive. It becomes a vicious circle, you need to explore new avenues," he says.
The singer-composer is enjoying churning out singles as he believes the space of independent music is the real ground test to ascertain one's fan following.
"I came out with 10 singles in two years or so. I have sung songs for films, but I don't know if it will be out or not," he adds.
Aditya, who also dabbled in acting with his debut film "Shaapit" in 2010, says he is looking forward for his pet project - a musical.
As a child artiste, he has acted in films such as "Pardes" and "Jab Pyaar Kisise Hota Hai".
"My friends Sidharth and Garima of 'Goliyon Ki Rasleela: Ram-Leela' and 'Toilet...' fame, have written a beautiful musical script for me. We are looking at a director. Hopefully things should start next year". PTI