Chandigarh, January 17: A security breach was reported on Tuesday morning at former Congress president Rahul Gandhi's 'Bharat Jodo Yatra'. The yatra started from Tanda to Mukerian in Punjab's Hoshiarpur district.

During the yatra while Rahul was walking with all the supporters, a man came from the crowd and tried to hug him. The man was immediately pushed back by his CRPF security. The Z-plus protectee is on the sixth day of the yatra in Punjab. A similar breach had been reported during the Delhi leg of the yatra.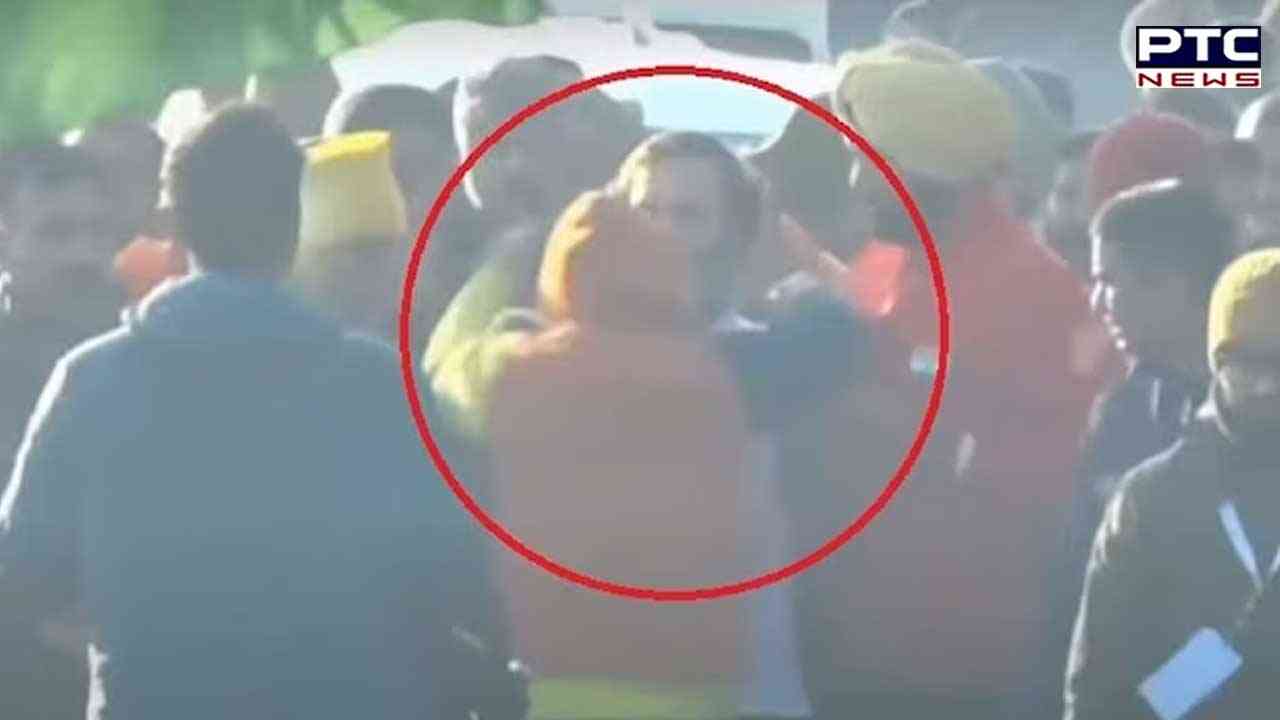 AICC general security KC Venugopal had flagged off security issues ahead of the entry of the yatra in Punjab. Punjab Pradesh Congress Committee (PPCC) chief Amarinder Singh Raja Warring said that Rahul stops at many places and invites people ahead. "It seems like that one enthusiastic man just came to hug him," Warring further said.
The footage was caught on the camera where in the video, a man is wearing an orange and yellow hoodie is seen trying to hug Rahul Gandhi before being pushed back.
Also Read | Passenger on Delhi-bound IndiGo flight from Madurai dies after profuse mouth bleeding

In the biting cold, several people joined Rahul Gandhi that resumed its journey in Punjab from Tanda. The Punjab leg of the Congress' Kanyakumari to Kashmir march began on Wednesday from Sirhind in Fatehgarh Sahib.
Senior leaders of the party, including its Punjab chief Amrinder Singh Raja Warring, Harish Chaudhary and Raj Kumar Chabbewal, were also seen accompanying Gandhi during the yatra that will halt for the night at Punjab's Mukerian. Gandhi, was again seen wearing the white T-shirt in this severe cold weather, where he has sported for much of the journey, met a group of women and got a photo clicked with them.
On Monday, the former Congress chief had said the yatra is getting an overwhelming response. He had also slammed the BJP government over the issues of unemployment and inflation.
Recently, on Saturday, the march in Punjab was suspended for 24 hours in view of Congress MP Santokh Singh Chaudhary death. The MP had suffered a cardiac arrest during the yatra. The march had resumed on Sunday afternoon in Jalandhar.
Also Read | Akal Takht Jathedar opposes Armys proposal for purchase of 13,000 helmets for Sikh troops

- With inputs from agencies