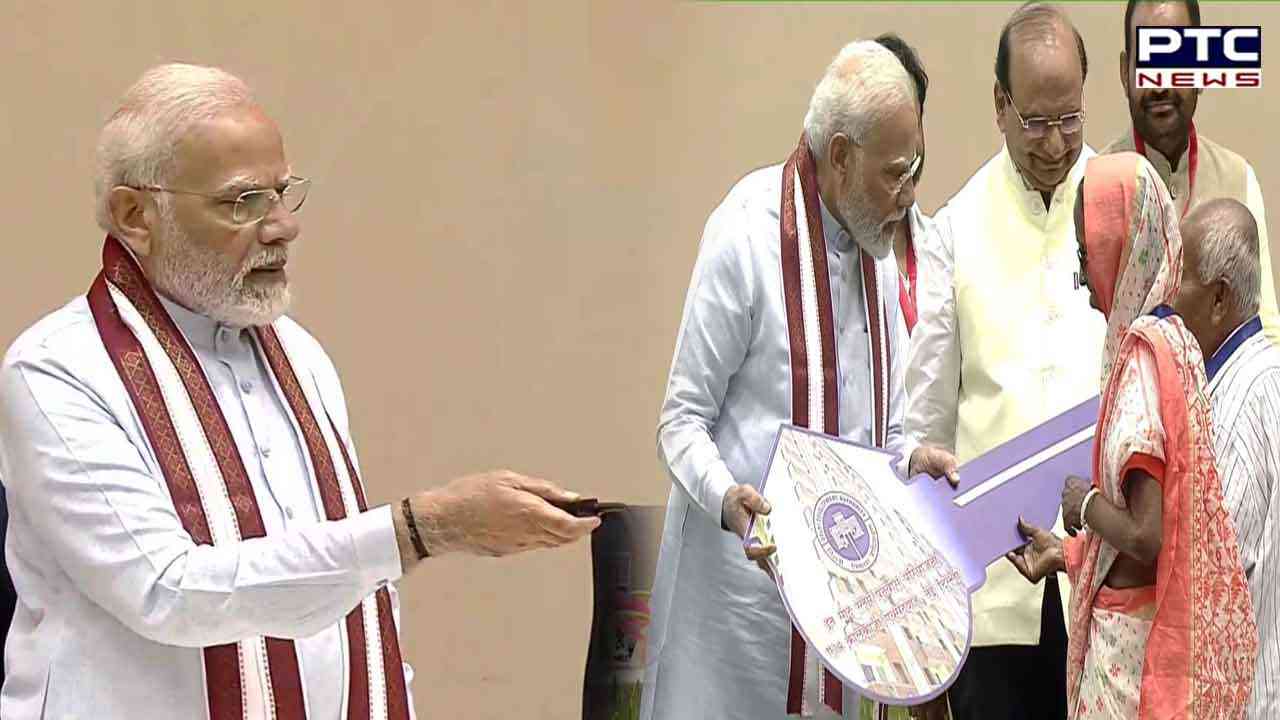 New Delhi, November 2: Prime Minister Narendra Modi inaugurated 3,024 newly constructed EWS flats in Kalkaji, Delhi, for rehabilitating slum dwellers as part of the 'In-Situ Slum Rehabilitation' Project on Wednesday.
PM Modi then handed over keys to eligible Bhoomiheen Camp beneficiaries at Vigyan Bhawan in Delhi.
The Prime Minister addressed the gathering at the event and said, "Today is a big day for thousands of slum dwellers. A new beginning to life. As I handed over the keys to eligible beneficiaries, I could see their happy and joyous faces."
Also Read | No water supply in parts of Chandigarh for two days
He further stated that the campaign was started to provide pucca houses to the poor families of Delhi. In the first phase of Kalkaji Extension alone, he said more than 3,000 houses have been built. Very soon the rest of the families living there will get their new houses.
PM said when there is security ensured in the lives of the marginalised section, they get a sheer boost to further fight poverty themselves. They feel empowered more than ever before.
"Other families residing here will also get a chance to housewarming very soon. I have faith that these efforts by the central government will play a key role in making Delhi an ideal city. Our government is paying equal attention, especially to the urban poor," PM added.
He stated that the central government's goal is to make Delhi a wonderful city with modern facilities.
Also Read | Jalandhar: Punjab police nabs 5 gangsters near Bhogpur in 8-hour long search operation
- ANI