New Delhi, January 17: On Tuesday, the Union Education Minister Dharmendra Pradhan said that the Bharatiya Janata Party (BJP) government under the leadership of Prime Minister Narendra Modi never believes in mere sloganeering, but in "taking actions and bringing results" with the spirit of 'Sabka Sath, Sabka Vikaas'.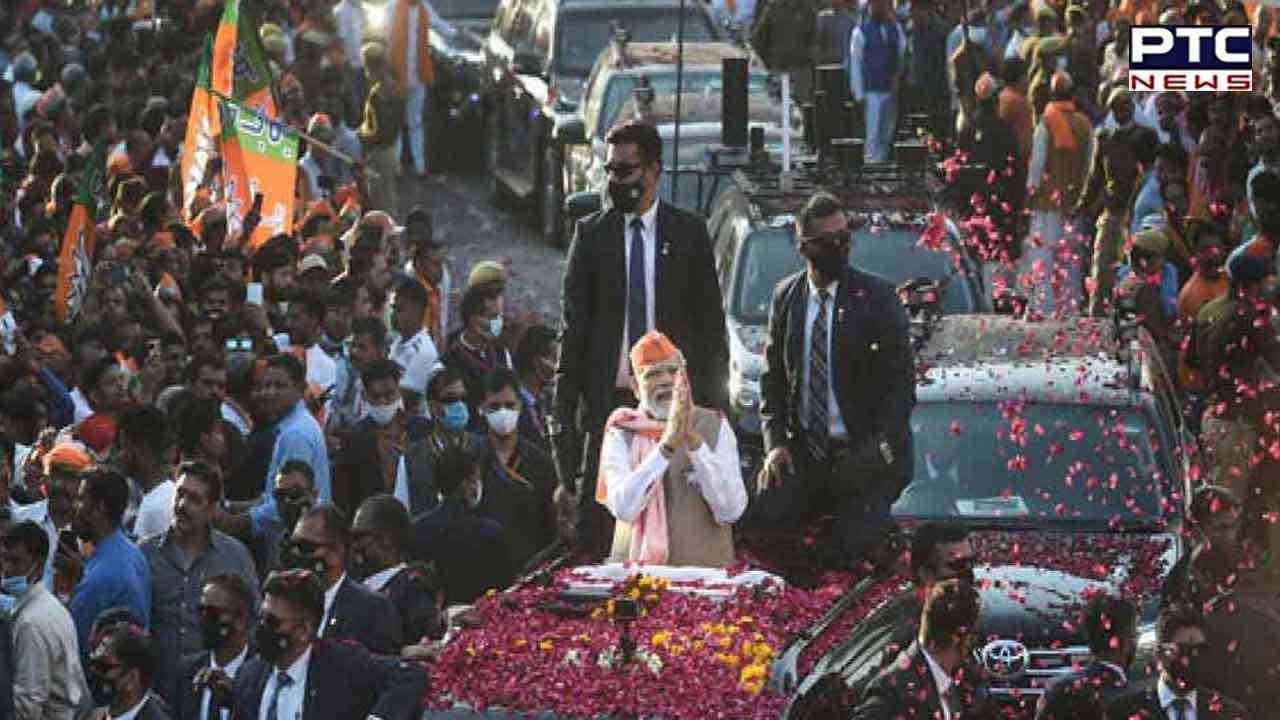 On the second day of the National Executive meeting of the BJP, Pradhan told reporters. "Our government does not believe in mere sloganeering, but in taking actions and bringing results. We work with passion; collective work for the welfare of all is our goal and underlying philosophy. In the last eight years, under the leadership of PM Modi, work is going on to create an inclusive society," said the minister.
Also Read: North India shivers: List of 15 trains running late amid dense fog

BJP after coming to power in the year 2014, Prime Minister said that he would work with the spirit of 'Sabka Sath, Sabka Vikaas', and it has been proved with the works undertaken by the government.
Pradhan further praised Prime Minister Modi for the different efficient policies of the government, he said, "Even in the difficult situation of the world, the society is being empowered due to the clarity of thoughts and successful implementation of efficient policies of Modiji."
Pradhan also elaborated that the Modi government is quite concerned about the development of the farmers and has ensured that they get appropriate prices for their produce.
"The welfare of the farmers has been brought about through various policies and reform measures initiated by the government," he added.
Commenting on the infrastructure development projects undertaken by the BJP government, Pradhan said that projects like Bharat Mala, Sagar Mala, Dedicated Freight Corridor, UDAAN Scheme, Bharat Broadband Network have upped the development and growth in the infrastructure capacities of 21st century India.
"In New India, the one who wears Hawaai Chappal can also sit in the Hawaai Jahaaz," he said.
In the development of In-Land Waterways which is being done at a fast pace. "Cruise Tourism in India is not merely in the books anymore! It has now become a sheer reality!," the Minister further said.
While thanking the PM for the grand ongoing construction of Ram Temple in Ayodhya, he also discussed the development of Kashi Vishwanath Corridor and the Kedarnath Dham.
While speaking on the job and entrepreneur sector, the minister said, the youth of the country are becoming "job creators from job seekers through the initiative of Startup India."
- ANI