Uttarakhand, January 6: Amid the land subsidencein Joshimath, the administration of district instructed immediate deployment of National Disaster Response Force (NDRF) in the town.
Meanwhile, a team of officials and expert conducted door-to-door survey in the areas which were affected by land subsidence.
Also Read | Covid-19: India logs 175 cases in 24 hours
As per the statements by officials of Disaster Management, out of 561 establishment cracks have been reported in 153 in Ravigram ward, 127 in the Gandhinagar ward, 28 in the Marwadi ward, 24 in the Lower Bazaar ward, 52 in the Singhdhar ward, 71 in the Manohar Bagh ward, 29 in the Upper Bazaar ward 27 in the Sunil ward and 50 in Parsari.

Notably, a total of nine families were displaced, which includes four families in Joshimath Municipal Corporation, one from Gurudwara Joshimath, one from Tourist Hostel, Manohar Bagh and others.
In total, 38 families have been displaced so far.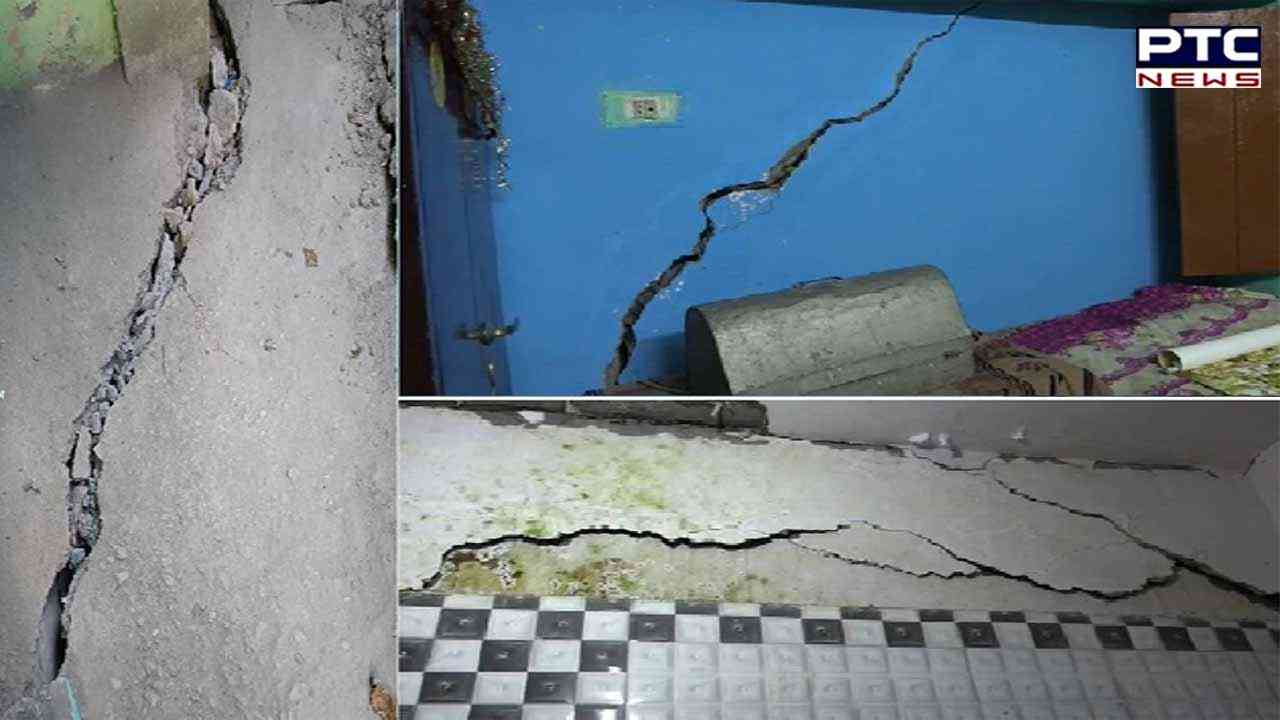 In order to view the situation of land subsidence, a high-level meeting has been conducted by CM Dhami.
Apart from the Disaster Management, Irrigation, Home Department officials, Commissioner Garhwal Mandal and District Magistrate Chamoli will also participate in the meeting.
Dhami further said that he would visit Joshimath on Saturday and take stock of the situation.
Notably, Joshimath administration stated that huge cracks have been appeared in the houses due to leakage of water from inside the ground in the Marwadi ward.
Also Read | Delhi: Air India flight with 210 flyers makes emergency landing after snag detected midair
Meanwhile, many families have been migrated from Uttarakhand's Chamoli district to other places.
- ANI