Maharashtra, January 19: Integrated Tribal Development Project (ITDP) introduced 'Bike Ambulance' facility in Maharashtra in order to provide better health services and care to tribal society.
The project was launched by the Assistant Collector of Gadchiroli and project officer of the Integrated Tribal Development Project (ITDP) Shubham Gupta --who initiated it earlier.
Also Read| J-K: Indian Army airlifts pregnant woman from snow-bound Kupwara

Launching the project, Gupta said that the main aim behind the project is to develop the Maoist-affected Gadchiroli and provide primary health care which is the right of every citizen.
Gupta further stated that, "The main concept behind the introduction of bike ambulances is to provide primary health care to those patients who are being brought to sub-centres and Primary health care (PHC) for treatment from their remote hamlets where road connectivity is still not developed."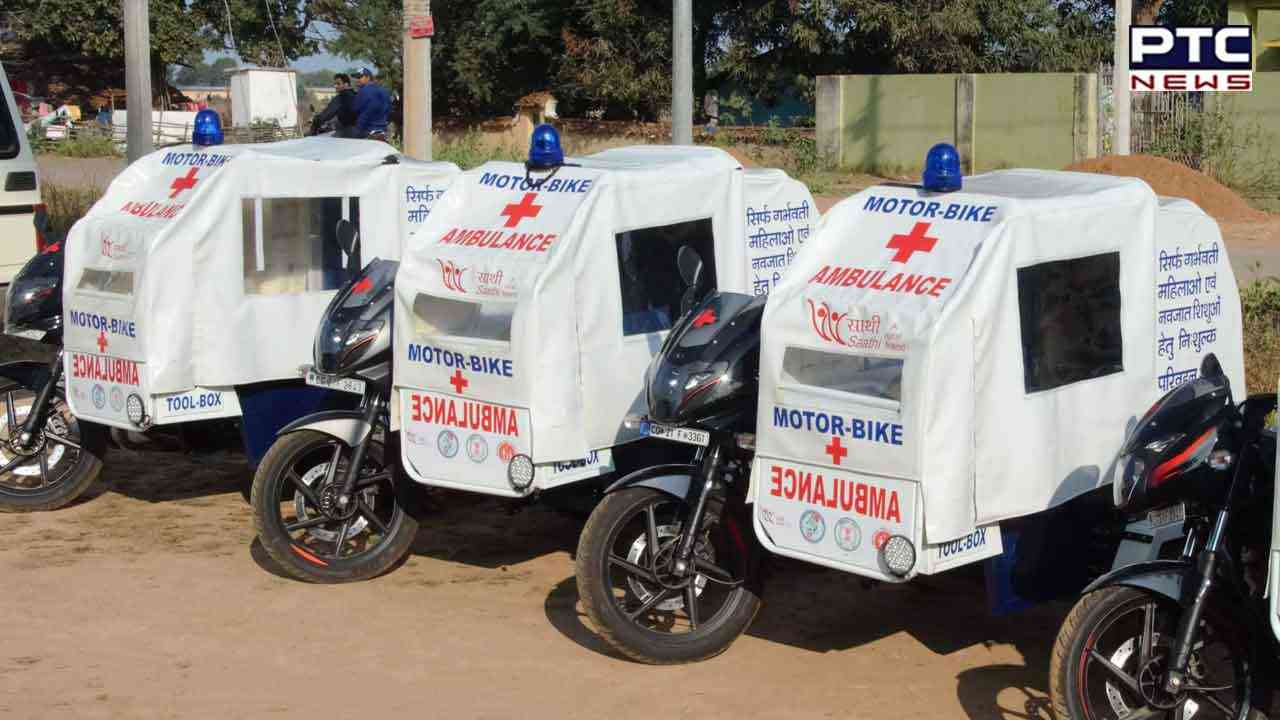 Notably, the bike ambulance would have medical kits with basic medicines to treat common diseases. Also apart from this a first aid box and oxygen cylinder will also be there.
The tribal of Gadchiroli for the 15th day protested at the border of Maharashtra and Chhattisgarh against the construction of a bridge on the Indravati river which, they say, would benefit the mining companies, but harm the environment and affect the interests of local inhabitants.
Government officials feel that tribes would end their protests once the benefits of the bridge are explained to them. Additional Collector of Bhamragarh, Shubham Gupta said the bridge would bring connectivity between Maharashtra and Chhattisgarh over the Indravati river which acts as a natural border between Chhattisgarh and Maharashtra.
- ANI