Udaipur, January 14: The District Administration has imposed Section 144 in Udaipur till January 31, in view of Makar Sankranti and the upcoming festivals. It has banned kite flying for atleast four hours after directed by the state government.

The Additional District Collector (ADC) of Udaipur Prabha Gautam said that this decision has been taken in a view to prevent the loss of life of two-wheeler drivers and birds from metal mixed manjha used for kite flying on Makar Sankranti festival.
Also Read: Congress MP Chaudhary Santokh Singh dies of heart attack during Bharat Jodo Yatra
"District Collector and District Magistrate Tarachand Meena have invoked the provisions of Section 144 to ban the wholesale and retail sale and use of metal manjha within the district's limits," the ADC said.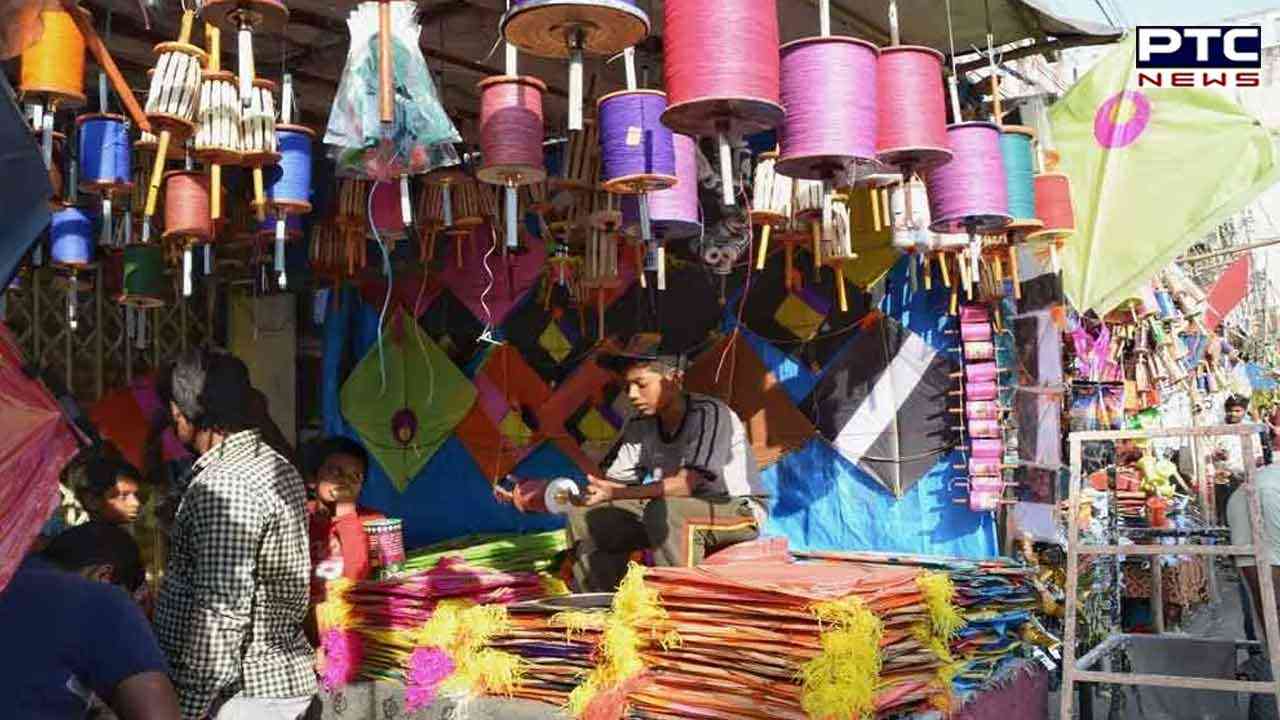 The order has been issued by the administration there will be a ban on kite flying from 6 am to 8 am and from 5 pm to 7 pm. Earlier, the Gehlot government had banned kite flying in the state in view of the incidents happening from manjha ahead of Makar Sankranti.
Makar Sankranti is a festival in the Hindu calendar, which marks the first day of the sun's transit into the Makara, marking the end of the month with the winter solstice and the start of longer days.
Makar Sankranti, which is one of the most auspicious times in the year that marks the transition of the Sun from Dakshinayan to Uttarayan.
Observed on January 14 every year, the festival is known by various names in different parts of the country such as Pongal, Bihu and Maghi. Devotees in several parts of the country performed rituals at different ghats.
Also Read | Akal Takht Jathedar opposes Armys proposal for purchase of 13,000 helmets for Sikh troops
- ANI