Jabalpur, December 16: Protests over Shah Rukh Khan-starrer 'Pathaan' has now started affecting the shooting for his upcoming 'Return Ticket' in Madhya Pradesh's Jabalpur district.

Notably, activists of the Bajrang Dal and the Vishwa Hindu Parishad (VHP) on Friday staged a protest against the shooting of Shah Rukh Khan-starrer 'Return Ticket' at Panchvati in Jabalpur district of Madhya Pradesh.
The shooting is to be done at three places of Bhedaghat in Jabalpur district. As soon as the shooting started at Bhedaghat in the morning, activists of the Bajrang Dal and the VHP came reached there and lodged their resentment.
Also Read | Ministry tweaks rules, allows conversion of regular vehicle registrations into Bharat Series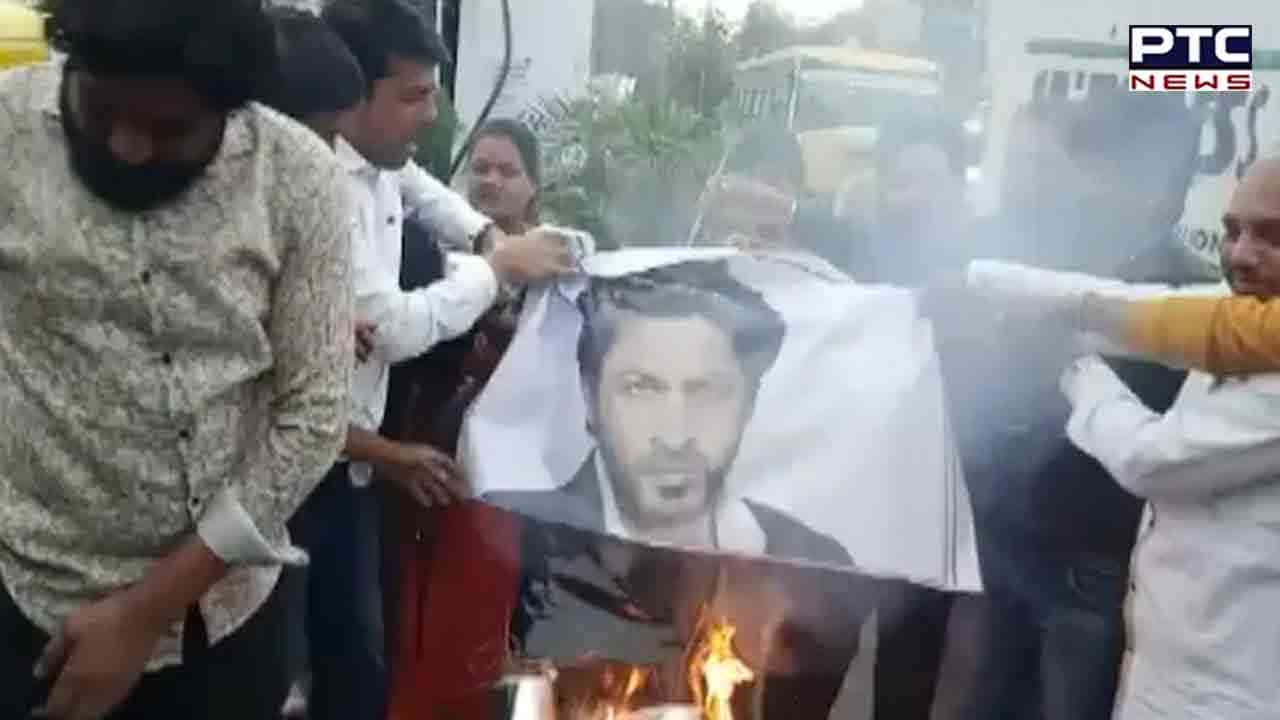 The police tried to intervene, but the protesters sat on dharna outside Panchavati.
"We have staged a protest that the way our 'Saffron' colour has been insulted in 'Pathan' movie, we will not allow the shooting of such actors and filmmakers here. The shooting of the movie at Bhedaghat should be stopped immediately. We have also requested the collector to think before giving permission for the shooting that insults our Sanatan Dharma," activist Sumit Singh Thakur said was reported as saying by ANI agency.
Also Read | Kitchen of this house falls in Telangana, bedroom and hall in Maharashtra! Pics surface

City Superintendent of Police (CSP) Priyanka Shukla said the shooting was going on with statutory permission.

(Story syndicated through agency feed, edited at desk)
- ANI